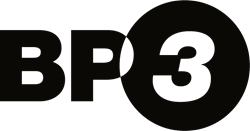 "Rainer has done an amazing job in services and delivery his three years at BP3," said Scott Francis.
Austin, TX (PRWEB) February 18, 2016
BP3 Global announces the appointment of their former VP of Services, Rainer Ribback, to Chief Operating Officer (COO). Joining the company in 2013, Rainer brings over 20 years of software and service experience to BP3, and his passion for business process and program execution has spanned a number of practitioner and executive roles at companies, including more recently, Vendavo, Adobe, and Lombardi Software.
Scott Francis, BP3's CEO comments: "Rainer has done an amazing job in services and delivery his three years at BP3. He's led our team in consistently delivering successful outcomes for our customers, providing great thought leadership, and acting as a culture carrier for customer and employee retention. We're very excited for what's to come."
"It's been an absolute privilege to be part of the BP3 team. In a culture where customer success is such a universal truth, team alignment and execution become very straightforward. In looking at the COO role, I'm even more enthusiastic about how we can continue to enhance our value, offerings, and execution. I'm really looking forward to the new role," said Rainer Ribback.
In his new role, Rainer will continue to lead the Services team and BP3 Australia. He will also manage BP Labs, Support, Operations, and Finance.
About BP3 Global
BP3 is a global provider of business process and decision management software and services, with more experience deploying solutions throughout the Fortune 500 than any other consultancy.  Since 2007, BP3 has been accelerating innovation for its customers by simplifying process and decision solutions and focusing on mobile-enablement. BP3 offers a unified responsive user experience via the Brazos Suite™ and provides an array of services for customers, including: consulting, solution support, 24×7 support, and managed services. A winner of Fortune Magazine's Best Small Places to Work, Austin Business Journal's Best Places to Work and multiple Austin Fast 50 growth awards, BP3 is privately held and headquartered in Austin, TX, with offices in London, Cologne, and Sydney covering customers world-wide. For more information, please visit http://www.bp-3.com.