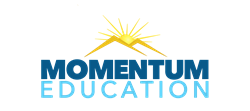 This will be a life-defining weekend that will shape the rest of your life for the better! Bring your heart, mind and soul!
NEW YORK, NY (PRWEB) March 29, 2016
Momentum Education will be offering its signature Basic Momentum Workshop in Washington, DC, March 31-April 3, 2016. The following Tuesday, April 5, there will be an Introductory Evening for Momentum Graduates, guests, and all others interested in bringing highly effective professional development to their workplace.
The Basic Momentum Workshop is the foundation of a 3-tiered course curriculum designed to support individuals in identifying outdated beliefs, break away from unhealthy habits and patterns and provide incredible tools to truly create the life they dream about. The Basic, the prerequisite to the Advanced, will be offered as a complimentary gift for all participants, being held at the exquisite Kellogg Conference Center at Gallaudet University located at 800 Florida Ave N.E. Washington, D.C. 20002-3695.
2016 dates for The Advanced Momentum Course and The Art of Leadership are now available. For any questions or to enroll into Momentum Education course offerings, please visit MomentumEducation.com, call 212-594-8070, or email info(at)momentumeducation(dot)com.
About Momentum Education
Founded in 2003 by Robin Dianne Lynn, Momentum Education is a prominent organization, known for providing quality results driven coaching, dynamic personal development workshops, highly experiential team building, and professional development courses. Every year, thousands of people attend Momentum trainings in Los Angeles, New York City and Seattle. Past corporate clients include, but not limited to The Urban League, Laface Records, BET, Nike and CNBC. In 2015, Momentum Education Leadership Teams created a combined $9.7 million in additional income and provided over 374, 000 meals to people experiencing hunger.