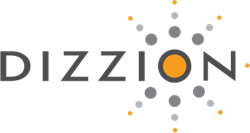 "We're seeing a rapid increase in demand for our virtual desktop solution," said Steve Prather, Dizzion CEO.
Denver, Colorado (PRWEB) January 20, 2016
2016 is gearing up to be a record year for Dizzion Inc., the Denver-headquartered End User Computing and Desktop as a Service company. Following strong 2015 growth in revenue, customer base and personnel, Dizzion will be moving to new offices in downtown Denver and San Antonio, launching new services in the first half of the year, and continuing to hire for a variety of sales, technology and operations positions.
In 2015, Dizzion tripled the number of employees and more than doubled revenue. To accommodate the needs of the company, Dizzion will relocate its headquarters in early February to the 26th floor of Dominion Towers at 600 17th Street in downtown Denver. The new, custom-built office space represents a tripling of square footage. Dizzion's operations and engineering group in San Antonio, TX will also move to a new, larger office location in Q1, 2016.
Privately-owned Dizzion began 2015 with the announcement of a $3.9 million Series A venture capital funding round co-led by investors Grotech Ventures and Access Venture Partners, with Point B Capital, Correlation Ventures and Service Provider Capital completing the investment round. The funding allowed Dizzion to expand its presence in the fast growing End User Computing market, which includes Virtual Desktops and Desktops-as-a-Service (DaaS). Dizzion will be releasing several new service capabilities in early 2016 that will expand its End User Computing product portfolio.
Fueled by the funding and increased revenue, Dizzion added key personnel to the management team and staff in 2015. These include Chief Financial Officer Carol Wood, who brings over 20 years of experience in accounting and finance, VP Product and Strategy Brady Ranum, a two-decade veteran of the IT infrastructure sector, and VP Sales Margie Sims, who leads the sales team and overall sales strategy for Dizzion. Prior to her arrival at Dizzion in 2015, Sims spent 16 years in various sales and sales management positions at ViaWest. Director-level hires included Gary Morehead as Director Customer Experience and Larry Goldman as Director of Marketing.
"We're seeing a rapid increase in demand for our virtual desktop solution," said Steve Prather, Dizzion CEO. "Dizzion's big focus in 2016 will continue to be building and growing our team and supporting our customers at the highest level of which we are capable. Our office moves in Denver and San Antonio will deliver the space and business tools to allow our team to thrive."
Dizzion plans to double its existing staff in 2016 in both locations. The company is currently hiring for sales and operation positions: http://www.dizzion.com/company/careers