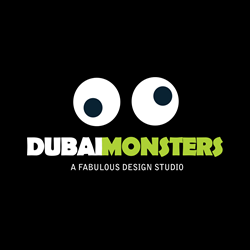 Dubai Monsters – A Fabulous Design Studio offering exquisite website development, bespoke logo designing, quality mobile app development services and creative corporate branding solutions
Dubai, UAE (PRWEB) February 15, 2016
Dubai Monsters, a branding agency providing complete web-based solutions, has dedicatedly made it this far in creating a pool of satisfied clients. The company recently announced mobile application development services for Android and iOS, in their growing portfolio of corporate branding services. Now, businesses of all sizes, all around the globe can take the all-new mobile application development services from Dubai Monsters.
As the name is synonymous to quality and excellence, the company is an expert in what they do. The services are comprehensible with a dynamic approach about them. To cater to the ever-rising digital marketing needs, the very services offered by Dubai Monsters are really one-of-a-kind, custom made for every client. From responsive websites to mobile applications, the lucrative designs are quite appealing for the customers and thus preferred by clients. To offer comprehensive solutions to entrepreneurs who want to dominate the online business world, Dubai Monsters also provides web development, logo design, SEO, social media marketing services and more.
"As online presence takes a toll on every business, latest technologies and smart strategies are required to create a wow-effect. Maintaining a good online impression is everything. We feel that it's our core responsibility to help the businesses get back on track. Dubai Monsters - a leading web design Dubai company, proudly announces exclusive mobile apps development services to educate, inform and entertain consumers about services and products while offering strong marketing plan." said the Co-Founder of Dubai Monsters. "Our team of mobile app developers ensures the best set of packages and services for the clients so that they can strive to be the best in the competitive mobile app market."
With their affordable solutions in mobile game development (Android and iOS both), Dubai Monsters is not only helping top notch business to reach their destiny. Small size, medium-scale and even startups can also rest assured that they are getting cutting edge mobile app development services, including custom mobile interface for easy navigation, compatibility with various devices, and comprehensive branding solutions. Bringing the matter to light, the Managing Director of Dubai Monsters said, "There are many new businesses today that are in dire need of mobile game development agencies to support them in their upcoming success endeavors. It will not be possible for these start-ups to survive without the right guidance and aid from agencies like us. Our main aim is to help these businesses grow with utmost quality app development services. A well-designed mobile app can really keep your brand ahead of the competition by driving a persistent flow of customers."
The new era of mobile game development has struck many businesses. The need of mobile apps for brands and to improve the customer retention rates has become a complex situation to deal with. In accordance with the size, budget and various other requisites, each client comes up with a different need. The intense focus on each of those client's needs has helped the company earn a valuable name in the world of mobile application development.
The team at Dubai Monsters creates user-friendly apps for iPhone, iPad, Android, Blackberry and Windows platforms. Every custom mobile app is tailored according to the needs of the client and offers seamless access and high interactivity for the target audience. The mobile app development team at Dubai Monsters offers fast turnarounds and cost-efficient solutions.
About Dubai Monsters:
Dubai Monsters is a Dubai based creative design agency, serving its clients all around the world. With a diverse portfolio intact, the company has a dedicated team of professionals who aid in creating unique and versatile designs. Providing tailor-made solutions to the clientele at affordable prices are parts of the main aim of the company. This is what leads to customer satisfaction for this result-driven company.
Contact Details:
Website: http://dubaimonsters.com/
Address: 4503-19, 45th Floor, BB2, Mazaya Business Avenue,
First Al Khail Street, Jumeirah Lakes Towers.
P.O.Box: 111587, Dubai, UAE
Phone: +971 4 567 0738
Mobile: +971 55 643 5235
Fax: +971 4 432 8232
Email: info(at)dubaimonsters(dot)com