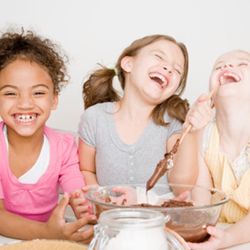 "Rather than trying to fix a broken system, many families are simply leaving the system behind to pursue superior educational options for their children;" - David J. Rodriguez, Founder, Education Options Expo
San Jose, CA (PRWEB) March 03, 2016
Due to parents' dissatisfaction over Common Core curriculum, mandatory vaccines, and many other problems caused by government monopoly compulsory schooling, parents in California are looking for respectful educational options that will empower their kids.
So, what kinds of schools respect its students' needs while increasing their happiness and empowering them to reach their highest potential?
These respectful schools, and academies, will be discussed in detail at the Education Options Expo, which is an event where you discover respectful schools, academies, and approaches to learning. The Expo's presenters are founders of schools and world leaders in education, from around the country, who will share their educational solutions with Expo attendees on Saturday, March 5 in San Jose, CA. (Tickets available here )
The purpose of the Education Options Expo is to empower parents by introducing them to schools, academies, and approaches to learning that respect the needs of the students. Many of the innovative models of learning are expanding nationwide in response to the growing dissatisfaction among parents, students, and teachers.
Confirmed presentations include:
"Self-Directed Learning: The Medium is the Message"
Tomis Parker, Co-founder of Agile Learning Centers, New York, NY
"Radical Unschooling: Peaceful Parenting & Natural Learning"
Dayna Martin, author, speaker, unschooling mother of 4, Madison, NH
"Learn to Code. Change the World."
Hansel Lynn, Founder, The Coder School, Palo Alto, CA
"STEAM Education: The Maker Way"
Raffie Colet, Sr. GM at TechShop, San Jose, CA
"Teaching Children to Become Their Own Body Guards"
Commander Dale Brown, Founder of Threat Management Body Guard Academy, Detroit, MI
"Improving & Focusing the Homeschool Experience"
Steven Horwich, Founder of Connect The Thoughts (Curriculum),
Los Angeles, CA
"Enhancing the Effectiveness of Learning with Modern Technologies"
Dr. Jiayuan Fang, Founder of Afficient Academy (Mathematics), San Jose, CA
"Find a Calling. Change the World."
Matt Beaudreau, Owner at Rocklin Acton Academy, Former Public School Admin., Rocklin, CA
Other respectful schools and programs to be exhibited include: Beach High School, Mind My Education, Peach Blossom School, Homeschool Association of California, Full Circle Family, Class Dismissed Film, Cynthia Starborn Coaching, Mulberry School, and Music Heaven. Special thanks is noted to the sponsor, Afficient Academy in San Jose, which specializes in self-pacing mathematics, founded by tech entrepreneur, Dr. Jiayuan Fang.
"Parents around the country, and California, seem to have finally hit the point of supreme dissatisfaction, inspiring them to search for educational solutions outside the government monopoly compulsory school system. Rather than trying to fix a broken system, many families are simply leaving the system behind to pursue superior educational options for their children; all of which respect the precious minds of young people, and many are very inexpensive," says David J. Rodriguez, founder of the Education Options Expo.
Event Details: $10/ticket (if bought online, otherwise $20 cash at the door), minors get free admission, 9:00am-4:30pm on Saturday, March 5, 2015 at Center for Spiritual Living, 1195 Clark St., San Jose, CA 95125.
###
Learn more at http://www.EducationOptionsExpo.org, https://www.YouTube.com/EducationOptions, email: info(at)EducationOptionsExpo.org or call (415) 939-6768, David J. Rodriguez, Founder.