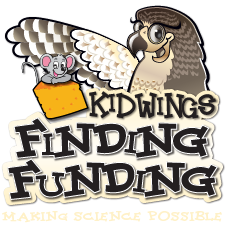 Due to limited funding, providing these types of labs are challenging, shares Gabrenya.
CHEYENNE, WY (PRWEB) October 21, 2016
Denver Public Schools applicant Alison Gabrenya, a teacher from Ashley Middle School was selected to receive the latest award and will enjoy some needed dollars infused into her budget. "Ashley Elementary School is over 90% free and reduced lunch. Due to limited funding, providing these types of labs are challenging," shares Gabrenya. "The donation of owl pellets would allow me to engage all students in hands-on learning while we are studying animal adaptations, and predator-prey relationships.  Students will also gain knowledge able how to conduct biology labs which help prepare them for middle school and high school."
The grant is also exciting to the recipient but Jeff Salzman of Nature-Watch expresses, "At Nature-Watch we are so pleased to be part of a giving program. Our mission is for children to experience nature and science first hand, because we know that if they do, they are more likely to become stewards for the environment. A giving program allows us to reach young learners who might not otherwise be able to benefit from the learning tools we offer."
The grant's author, Owl Brand Discovery Kits' Chris Anderson describes great hopes for the grant, "While the grant is modest today, our goal is to bring attention to it and be a conduit to funding classrooms who work to inspire our next generation of science and wildlife enthusiasts. Imagine more funding partners and more teachers receiving the grant. It's exciting!"
Few words describe that enthusiasm better than the September grant recipient, Alison Gabrenya, "Last year I dissected owl pellets with my 2nd and 3rd grade students.  It was such an incredible experience for them (and me!).  All of the students were so proud of each bone that they found, and couldn't wait to share what they learned with their siblings and families. They're still talking about it!"
About Kidwings Finding Funding Grant
Kidwings chooses a recipient from the United States monthly. Applicant responses actually help education partners improve products based on answers provided. Request are rated by expression of need, creativity, and the investment in outcomes. Learn more about the grant at kidwings.com/finding-funding. 
About the Finding Funding Partners
For 150 years, Ward's Science strives to carry on in the spirit of founder, Henry Augustus Ward, with his infinite sense of wonder and dedication to bringing the natural sciences, innovative technology, complete curriculum activities, and time-saving resources into science classrooms, so teachers can inspire their students to embark on their own journey of science discovery.
Learn more at http://www.wardsci.com
Since 1987 Nature-Watch has provided environmental science curriculum and nature craft projects to thousands of schools, camps, museums, nature centers, park and recreation programs, zoos, libraries, after-school programs, scouts and many others. Hands on educational materials and crafts engage, enlighten and enliven the learning experience for children while being a great resource of nature instructional materials for indoor and outdoor educators.
Learn more about their company and products at http://www.nature-watch.com. 
Having served thousands of educators from home school to scout to public schools, Owl Brand Discovery Kits (OBDK) has become a recognized source of quality, fun, and affordable science projects since 1996. OBDK developed the website kidwings.com as a resource for teachers and their students. Learn more at http://www.obdk.com.