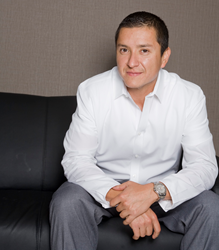 Dallas, Texas (PRWEB) February 08, 2016
Pinnacle Group, a leading workforce solutions provider, today announced Freddy Vaca as President of Pinnacle Talent Solutions, its IT staffing and professional services division.
"Freddy's appointment strengthens the company's strategy, service delivery, and sales throughout the United States and Canada," said Jim Humrichouse, President of Pinnacle Group.
Vaca brings a wealth of industry experience to the position and has been an important factor in Pinnacle Group's growth and market position. Initially joining Pinnacle Group over 15 years ago as a Data Solutions Consultant, Vaca quickly expanded his role into management and continued to diversify his professional interests and impact over the years. During the past 10 years, he has worked in executive leadership roles in several of Pinnacle Group's service lines, including Pinnacle MSP and Provade VMS. This past year he led an enterprise-wide rebranding and a company-wide technology upgrade, creating the "Social Staffing Firm" initiative. Pinnacle Group's newly-created social platform will combine traditional talent matching along with social graphing to produce higher-end IT-focused talent pools for its customers.
Pinnacle Group Chairman and CEO Nina Vaca states, "We are proud to have Freddy at the helm of Pinnacle Talent Solutions. With his breadth of industry experience and proven leadership, we know we are in good hands as we enter Pinnacle's 20th year in business. When we look to the future, we see unlimited potential for growth in this industry. Freddy has the heart and the passion to take Pinnacle Talent Solutions to the next level."
In Freddy Vaca's own words, "Pinnacle Group has always been a technology company at heart. Technology is where we invest our time, talent, and money, and it sets Pinnacle Talent Solutions apart from typical staffing providers. The results will give our customers a bigger competitive advantage by granting them access to better talent, faster. Speed to market is critical and technology will get you there."
Vaca is also a competitive triathlete and serves as a director on the boards of MyPlates.com and Back On My Feet, a non-profit organization that uses running to create self-sufficiency in those experiencing homelessness.
About Pinnacle Group:
Pinnacle Group is a leading provider of information technology services and workforce solutions and was named fastest growing women-owned business in the U.S. by the Women Presidents' Organization in 2015. Pinnacle Group includes Pinnacle Talent Solutions, its information technology staffing and professional services division; Pinnacle MSP, its managed services division; Pinnacle Payrolling, providing payrolling and independent contractor compliance services; Pinnacle Canada, providing staffing, MSP and payrolling services in Canada; and Provade, Inc., a global provider of enterprise-class vendor management software (VMS).
Pinnacle Group has become one of the largest providers in its industry, with thousands of IT professionals providing services across the U.S. and Canada. Provade's VMS technology operates in over 60 countries and manages billions of dollars in annual spend. For more information on Pinnacle Group and Provade VMS