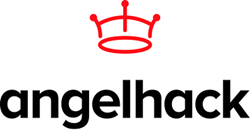 "Many of those who have demoed on stage and graduated are being invested in by some of the biggest players in the industry, like Wrappup from Dubai, who was named one of "The 50 Most Promising U.A.E Startups" by Forbes Middle East."
San Francisco, CA (PRWEB) October 11, 2016
On November 3rd, 2016 AngelHack is hosting their 5th Global Demo Day (GDD); bringing together Techstars, 500 Startups, and Y-Combinator under one roof for the first time to gain early access to graduating HACKcelerator startups' from around the world.
Joining AngelHack at the Brava Theater in San Francisco is a high-profile judging panel including tech influencers Guy Kawasaki, Chief Evangelist at Canva; Laura Kennedy, VP of Corporate Development at Techstars; Arjun Dev Arora, Venture Partner at 500 Startups; and Craig Cannon, Director of Marketing at Y-Combinator, who will bring their experience and expertise to assess and evaluate this year's startups'. Other companies supporting this year's HACKcelerator batch and GDD include Right Side Capital Management (RSCM) who has already guaranteed $50,000 investment; Techstars and 500 Startups who have offered a total of four interviews; HPE who has offered $30,000 in design and development support, and Tim Draper, offering up personal office hours.
"Over the past five years, we've seen a huge uptick in interest surrounding emerging companies at GDD," said Sabeen Ali, Founder and CEO of AngelHack. "Many of those who have demoed on stage and graduated are being invested in by some of the biggest players in the industry, like Wrappup from Dubai, who was named one of "The 50 Most Promising U.A.E Startups" by Forbes Middle East."
In past years, these HACKcelerator startups continue to catch the attention of investors, and advance even after demoing on stage. A few years back, SlickLogin and Appetas, were acquired by Google within months of GDD. Another, Airpost.io was acquired by Box last year, and more recently, SocialCapital from 2015 was accepted into Techstars, raising $150,000 in seed funding. Others such as Earny.co have been accepted into Science Inc. raising $1.3 million. While team Osper was able to raise over $10 million in funds, and Testlio, a team from Estonia, raised $6.25 million just this year.
The 14 startups attending this year's GDD focus in a variety of topics, ranging from fashion, health, fintech, hardware, social good, and more. Some notable startups' from this year, include:
ReportTaka from Nairobi: A crowdsourcing app that rallies people to report garbage and encourage collection to better the environment.
Lustr from Sydney: A virtual sales agent that connects designers to the right retailers combining tech and fashion.
BareedEE from Ramallah: A dashboard for small businesses and courier companies to get packages from point A to point B.
Doctor D from San Francisco: Informative health care app that gives health care recommendations to LGBTQ community.
"Some of our companies from this batch are already having partnership conversations with companies such as HP, IBM Twitter, AirBnB, and Zappos, and are exceeding the $10,000/mo revenue mark," said Milan Koch, Managing Director of the HACKcelerator, "while others have already secured investment just a few weeks after finishing their minimum viable product (MVP)."
For more information about AngelHack's 5th Global Demo Day, contact Kelsey Ruiz at (415) 754-0261. or email her at kelsey(at)angelhack(dot)com.
About AngelHack:
AngelHack, a female-owned, female-majority company is the world's largest developer ecosystem, helping to drive open innovation of tech products, platforms and brands with extraordinary smarts, scale and speed. Founded in 2011, and known as pioneers of global hackathons, AngelHack's more than 100,000 developers, designers, and entrepreneurs in 72 cities around the globe compete to build, test and launch new solutions over the course of a weekend. AngelHack's HACKcelerator program and other education initiatives connect ambitious developers with thought leaders and experienced entrepreneurs to help them become more versatile, entrepreneurial and successful as change-makers.