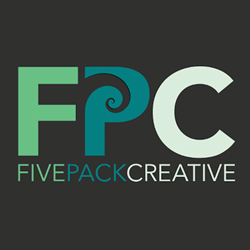 From the first time we started talking about Hours, I've been excited for its potential.
Frisco, TX (PRWEB) July 12, 2016
Industry-leading mobile app development company Five Pack Creative announced today that it has acquired the highly acclaimed Hours Time Tracking app. The acquisition includes the iOS app, the Apple Watch app and the new web version of the app with Hours For Teams.
Developed through a partnership between FPC and award-winning app studio Tapity, Hours has been extremely popular since its launch in July 2014. In addition to having an overall rating of four stars for all versions —including hundreds of five-star user reviews — the app has been featured in the App Store on multiple occasions and deemed "The Perfect iPhone Time Tracking App" by Forbes.
"From the first time we started talking about Hours, I've been excited for its potential," said Jerry Beers, co-founder of FPC. "We're very grateful for the opportunity to acquire the product and are excited to use this as a launching point for what's to come."
With a visual timeline, smart reminders, detailed reporting and an easy-to-use interface, Hours makes time tracking easier than ever before. FPC is currently one of the largest users of Hours and has implemented it company-wide for team time tracking and reporting. FPC plans to include regular updates and new releases to the application in the future.
"Our passion for the product runs deep," said Kevin Legg, co-founder of FPC. "The current Hours experience is great and we are devoted to continuing that high level of quality as we work to make updates and improvements. We couldn't be more excited."
About Five Pack Creative:
Based in Frisco, Texas, Five Pack Creative has been creating beautiful iOS and Android applications since 2008. FPC's past clients include American Airlines, Match.com, MultiTracks, OlioCity and One Technologies. In addition to app development, FPC's services include app design, quality assurance, staff augmentation and automated testing. FPC also hosts an iOS developer-training program called ALT-U. The website for FPC is http://www.fivepackcreative.com/.