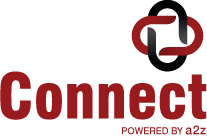 Columbia, MD (PRWEB) March 17, 2016
a2z, Inc. is pleased to announce that the Industrial Supply Association (ISA) will be utilizing a powerful and innovative technology solution to offer networking, matchmaking, time saving and planning tools to attendees and exhibitors for the ISA 2016 Annual Convention — which is the largest yearly meeting of distributors, IMRs, suppliers and manufacturers in the MROP industry. Part trade show and part networking event, the ISA Convention offers new product showcases and extensive networking opportunities. This event takes place over the course of three days, from April 16 to 18, 2016. This year, the convention is located in Rosemont, Illinois, at the Donald E. Stephens Convention Center.
Network Now is an online networking and matchmaking solution that is an integral part of ISA 2016. Attendees have the ability to build a personalized show planner - consisting of their list of favorite exhibitors, customized walking map and calendar. Network Now also provides exhibitors the opportunity to create an online eBooth to showcase their latest products and services to attendees before they travel to the show. In addition, each exhibitor is matched with registered attendees who indicate interest in the product categories associated with its company profile. Exhibitors can connect with attendees via direct emails.
New in 2016, Distributors and IMRs are able to designate a Network Now administrator during the registration process. This administrator will be able to manage all company meeting requests. The Network Now interface also has many new features to streamline company data input and make interacting with meeting requests more efficient.
To learn more about ISA 2016, please visit: http://access.isapartners.org/pages/ConventionHome/Convention-Home.php
About a2z, Inc.
a2z provides powerful cloud-based event management and marketing tools that grow your brand by accelerating booth sales, helping boost revenue, and enhancing engagement and value for event participants. a2z's solutions are used by 1000+ leading trade shows and conferences across the globe every year. More than 45% of the TSNN Top 50 as well as the TSE Fastest 50 Events leverage a2z's web and mobile solutions. In addition, 44% of shows on the TSNN Top 250 list are managed using our solutions.
About Industrial Supply Association (ISA)
The Industrial Supply Association is the leading trade association for the maintenance, repair, operations and production (MROP) supply channel. ISA is the premier source of education, networking, information and relationships that drives success for members and their customers in the Industrial MROP marketplace.