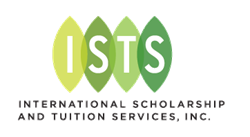 Nashville, Tenn (PRWEB) July 08, 2016
DiversityBusiness.com has selected International Scholarship and Tuition Services, Inc. (ISTS) as a recipient of a 2016 "Top Business" award. ISTS was recognized in the Women Owned Businesses diversity category and is one of only eleven Tennessee businesses to make this year's list of Top 500.
Based in Nashville, ISTS is the premier full-service provider of educational assistance program administration for organizations worldwide and the only company in the industry that is 100% women-owned. ISTS was previously awarded in 2013, 2014 and 2015.
The "Top Businesses in America" program aims to celebrate innovative entrepreneurs, stimulate economic growth and inspire future generations of business owners. More than 1.5 million businesses participated in DiversityBusiness.com's 16th annual business survey, a precursor to being considered for an award. A selection committee determined the final list of 500 "Top Businesses" by evaluating each company using profile, financial and marketing criteria.
About International Scholarship and Tuition Services, Inc.
Founded in 1985, International Scholarship and Tuition Services, Inc. provides comprehensive scholarship, grant, tuition assistance and tuition reimbursement program management. ISTS is a 100% women-owned company, focused on offering cutting-edge technology and sustainable solutions to corporations, foundations, associations, unions and other scholarship-granting organizations worldwide. For more information about ISTS, visit http://www.applyISTS.com.