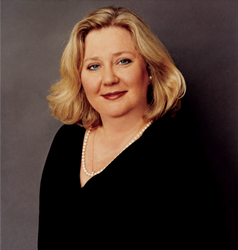 Austin, Texas (PRWEB) October 18, 2016
Leslie Bennetts will go behind the scenes and share insights from her latest book, LAST GIRL BEFORE FREEWAY: The Life, Loves, Losses and Liberation of Joan Rivers, (Little, Brown; November 15, 2016) with overnight guests of the 40-room destination spa Lake Austin Spa Resort on Feb 10 and 11, 2017. Bennetts is no stranger to controversy – after landing the first interview with Jennifer Anniston for a Vanity Fair cover story when Brad Pitt left her for Angelina Jolie, to penning her national bestseller, The Feminine Mistake, the famed journalist knows how to ask the difficult questions and she doesn't shy away from thoroughly understanding her subject. To write the biography, the author uncovered Joan Rivers' tumultuous, victorious, tragic, hilarious and fascinating life through interviews and conversations with people who knew her intimately.
A book signing and two discussions with Bennetts are scheduled for February 10 and 11, 2017. Her discussion topics will explore:
1) THE LIFE OF JOAN RIVERS: Both personally and professionally, Joan Rivers' life was a rollercoaster ride that ricocheted between dramatic highs and disastrous lows. After building a stand-up career that earned her fame and fortune as the Queen of Comedy, Rivers lost everything in her mid-50's: she was fired from her television show and blackballed from her profession, her husband killed himself and she discovered she had lost all her money and was $37 million in debt. But in her 60s and 70s, Rivers managed to reinvent herself, soar to new heights, find the love of her life and build a billion-dollar business from scratch.
2) BEAUTY AND AGING: As a little girl, Joan Rivers wasn't as pretty as her older sister and she spent the rest of her life feeling angry that she wasn't beautiful and jealous of any woman who was. Rivers saw beauty as the key to happiness for every woman, and she was furious that fate had cheated her of such a crucial asset. As a comedian, Rivers won fame for savage jokes portraying pretty women as stupid and promiscuous. Her career rocketed into the stratosphere when she started making fat-shaming jokes about Elizabeth Taylor, whom she had envied since they were children. Many women fear the loss of beauty and youth, but Rivers' life story shows how misplaced those values are, and how unexpected the source of real happiness can turn out to be.
In celebration of the luxury spa resort's 20th Anniversary in 2017, Bennetts's appearance will help launch the new Artist Series, which showcases authors, musicians, visual artists and songwriters in discussions, presentations and special events throughout the year offering inspiration and encouraging creative thinking. Additional artists include Same Kind of Different as Me author, Ron Hall, whose book has been made into a movie and will premiere on February 3, 2017. Hall will speak at the Austin, Texas spa resort on January 21.
For additional information and reservations, call 800-847-5637, or visit http://www.lakeaustin.com.
Media Contact: Darlene Fiske, 512-331-7755, darlene@thefiskegroup.com