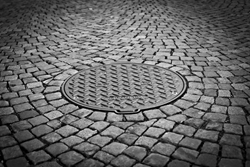 Winning the FierceWireless awards is a testament to the innovation and promise of the Kathrein Street Connect™ Solution", said Jim Nevelle, President and CEO Kathrein USA
Richardson, Texas (PRWEB) November 18, 2016
Kathrein, the global leader in LTE Antenna solutions for reliable, high-quality wireless communications, today proudly announced that it has been recognized by this year's Fierce Innovation Awards: Telecom Edition, a unique industry awards program powered by the publishers of FierceWireless. Kathrein received top honors in the category "Small Cells/HetNet" and earned the prestigious Judges Choice Award that is awarded to the 2016 standout innovative product or service – that most likely positively and dramatically affects service provider networks across the board. All winners were announced on November 17, 2016, and the complete list of winners can be reviewed in the Fierce Innovation Report: Telecom Edition that can be downloaded here.
With the complexities of zoning ordinances and site acquisition for many carriers and neutral host operators, the need for new innovations in antenna technologies is paramount. Thus, in collaboration with Swisscom, Switzerland's leading telecom provider, Kathrein developed Kathrein Street Connect, the award-winning in-ground antenna system that is concealed as a typical manhole cover at street level. The Kathrein Street Connect™ was specially designed for ease of deployment and to withstand weather, road vibration, and heavy road cargo weight. Most importantly, the Kathrein Street Connect™ improves network data throughput and speeds by bringing smartphone users closer to the network and paves the way to 5G for mobile operators.
"These awards by FierceWireless are a testament to the innovation and promise of the Kathrein Street Connect™ Solution and a true honor considering the mobile operator participation on the esteemed panel of judges", said Jim Nevelle, President and CEO of Kathrein USA. "To win all three speaks to the innovation and expertise of Kathrein's engineering team."
All applications for this award were evaluated based on the following criteria: technology innovation, financial impact, market validation, compatibility with existing networks, end-user customer experience, and overall level of innovation. Finalists were judged by an exclusive panel of executives from major telecommunications companies including Verizon, T-Mobile, TeliaSonera, Sprint, and Comcast. Full profiles of the judges can be found here.
To find out more about how Kathrein's Street Connect™ is turning heads and turning the antenna industry upside down, visit us at http://www.kathreinusa.com.
About FierceMarkets
At FierceMarkets, our mission is as clear today as it was at our founding in 2000: be the first place to turn to for information-hungry executives in dynamic industries and a trusted partner for the marketing teams that need to reach them. Back then, we saw the coming power of blogs, web journalism, digital marketing and email communications, and launched our first email newsletter, FierceWireless, to begin fulfilling that mission for the mobile telecommunications industry.Today, our family of over 100 email newsletter publications and websites carries out that same mission for many more industries and millions of users, while we also evolve to address the latest trends in digital media -- mobile devices, social media, native advertising and content marketing. Regardless of what the next trend may be, however, we remain fiercely committed to independent insights for our readers and marketing success for our customers. Learn more at: http://www.fiercemarkets.com .
About Kathrein
Kathrein is the innovation and technology leader in wireless base station antennas, small cells, and antenna line device solutions for today's hyper connected world. Nearly a quarter of all LTE antennas sold and deployed worldwide come from Kathrein. Ranked number one among providers of mobile communication antennas by ABI Research, Kathrein is a hidden champion and family-owned enterprise that has been working on the technologies of tomorrow since 1919. We take pride in our dedicated employees and our passion for customers and quality. Find out more about Kathrein at http://www.kathreinusa.com.