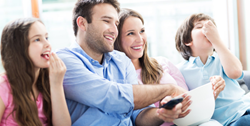 With so many remote control devices worldwide an accessory that keeps them from being lost or broken has huge potential, says Scott Cooper, CEO and Creative Director of World Patent Marketing
Miami, FL (PRWEB) March 02, 2016
World Patent Marketing, a vertically integrated manufacturer and engineer of patented products, announced an important licensing deal for the manufacture and distribution of FindMe Remote, a breakthrough invention that will change the way people across the world watch television.
'I am very happy that we were able to come to terms on this licensing agreement." said Scott J. Cooper, CEO and Creative Director of World Patent Marketing, "This is exactly the type of everyday consumer product that we expect will give us solid and consistent returns. It is a perfect addition to our consumer product portfolio."
"This is an incredible idea," said Jerry Shapiro, Director of Manufacturing and World Patent Marketing Inventions. "The timing is right. FindMe Remote is cool, snazzy, convenient and unbelievably practical. It is the perfect gift. This isn't going to be a hit, it is going to be huge hit, we can already tell by the buzz."
Everyone knows the frustration of a lost or broken remote control device. FindMe Remote completely eliminates the problem. FindMe can be placed by your favorite couch or chair, where it provides a place to safely store remote control devices so that they are ready to go at a moment's notice. Plus, with FindMe Remote, you can even attach the remote with a specially provided cable, so that even the most mischievous child can't get away with it.
"After my son threw the remote control into the toilet, I started thinking about an alternative way to control the TV," said Aaron, from Craig, CO. "The patent-pending product enables a user to control a TV in an alternative manner. . Overall, it promotes convenience and makes the TV more modern. The device is ideal for the general population, especially the elderly and physically handicapped."
FindMe Remote will revolutionize the television industry. It is a fashionable and cool accessory, that adds life to any room and ends the frustration of lost and broken remotes. With FindMe, the remote control is where you put it, every time.
Industry players have already begin to make inquiries regarding this new television accessory. Given the early buzz, FindMe won't be just a hit, it will be a hit that may change television forever.
ABOUT WORLD PATENT MARKETING
World Patent Marketing is an innovation incubator and manufacturer of patented products for inventors and entrepreneurs. The company is broken into eight operating divisions: Research, Patents, Prototyping, Manufacturing, Retail, Web & Apps, Social Media and Capital Ventures.
As a leader in patent invention services, World Patent Marketing is by your side every step of the way, utilizing our capital and experience to protect, prepare, and manufacture your new product idea and get it out to the market. Get a patent with World Patent Marketing and the company will send representatives to trade shows every month in order to further advocate for its clients. It is just part of the world patent marketing cost of doing business.
World Patent Marketing Reviews enjoy an A+ rating with the Better Business Bureau and five star ratings from consumer review sites including: Consumer Affairs, Google, Trustpilot, Customer Lobby, Reseller Ratings, Yelp and My3Cents.
World Patent Marketing is also a proud member of the National Association of Manufacturers, Duns and Bradstreet, the US Chamber of Commerce, the South Florida Chamber of Commerce, the Greater Miami Chamber of Commerce, Association for Manufacturing Excellence, and the New York Inventor Exchange.
Visit the worldpatentmarketing.com website and find out how to patent an invention. Contact us at (888) 926-8174.