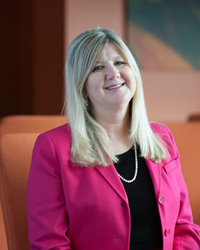 We anticipate adding more capabilities as the organization grows.
Houston, Texas (PRWEB) September 01, 2016
Phonoscope LIGHTWAVE, a leading telecommunications provider based in Houston, Texas, is pleased to announce the launch of an interactive newsroom on the company's corporate website, http://www.pslightwave.com. The newsroom, http://www.pslightwave.com/newsroom, has been designed for ease of navigation and offers product information, press releases and news coverage, affiliations, logos and more. Phonoscope LIGHTWAVE installed a search navigation system specific to the newsroom. Now news media facing tight deadlines can access useful information quickly, without the need to navigate to the home page of the corporate website to find documentation.
"We are excited to announce this important update to our corporate website. It offers a lot of great content as well as the same level of responsive compatibility and flexibility as our corporate website, giving website visitors a way to view documents and information from any platform or device," said Rhonda Cumming, CEO of Phonoscope LIGHTWAVE.
The Media Resources page provides a summary description of the organization, a press kit, a corporate fact sheet, information on colocation and cloud service access, carrier services, and brand guidelines. Real-time feeds from Phonoscope LIGHTWAVE's social media platforms are also featured.
"We believe the newsroom will prove to be a useful tool for customers, partners, staff and media requiring current information about Phonoscope LIGHTWAVE, its products, services and activities. We anticipate adding more capabilities and rich content as the organization grows," said Phonoscope LIGHTWAVE Marketing Director Pat Mahony.
About Phonoscope LIGHTWAVE
Phonoscope LIGHTWAVE, a leading telecommunications service provider headquartered in Houston, Texas, provides managed Gigabit Ethernet services, Internet, Voice over IP (VoIP), and Dark Fiber over one of the nation's largest facilities-based private Metropolitan Area Networks (MANs). The switched Layer 2 network, backed by 24/7/365 Network Operations Center (NOC) support, encompasses 5,000 route miles and 1,400 on-net locations and connects 50+ fault-tolerant multi-gigabit Ethernet rings for built-in redundancy, security, high-availability, and sub 2ms latency. At Phonoscope LIGHTWAVE Great Connections Happen Here™. For more information, please visit http://www.pslightwave.com or call 832-615-8000.