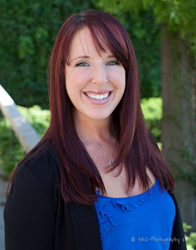 "At Vector, we're all about the people around us and building each other up. We all live to serve and support others so that they can be successful,"
Gibbsboro, New Jersey (PRWEB) November 08, 2016
Vector Marketing, the sales and marketing arm of Cutco Cutlery, has named Mallory O'Neil its Vector East campus recruiting manager. In her new role, she will oversee the recruiting of tens of thousands of college students to sell the world's finest cutlery. Vector Marketing is the largest single recruiter of undergraduate students in the United States.
Vector East covers the Northeast, Eastern and Midwestern regions of the United States. As recruiting manager for Vector East, O'Neil will develop and help managers execute their campus recruiting efforts. O'Neil will also work with local managers to help students maximize their earning potential at Cutco. Additionally, she will serve as a corporate liaison to the student organizations Vector Marketing sponsors, such as DECA and Pi Sigma Epsilon.
"The campus recruiting team will benefit greatly from having Mallory on the team. She brings many planning and execution skills to the table that will benefit our campus recruiting efforts in Vector East," said Helen Brown, Vector's academic outreach manager. "Mallory has excelled in her previous position in the Training and Leadership Department, and we look forward to her bringing those skills to the campus recruiting team."
O'Neil graduated with a degree in communications from New Jersey's Monmouth University in 2011. She joined Vector Marketing in 2013, where she has helped create and distribute training videos for its Training and Leadership Department. O'Neil is a member of the Gamma Sigma Alpha and Lambda Pi Eta honor societies. She is also a coach for the Special Olympics organization.
O'Neil says she loves the service-oriented culture of Vector Marketing. It's rare to find a business so focused on helping the individual succeed, O'Neil says. She added she is excited to share Vector's opportunities with students.
"At Vector, we're all about the people around us and building each other up. We all live to serve and support others so that they can be successful," said O'Neil. "I hope to convey to every college why Vector is such an amazing opportunity so that we can give as many students as possible real-life work experience."
About Vector Marketing:
Vector Marketing is the sales arm for Cutco Cutlery, a 65-year-old company with headquarters and manufacturing facilities in Olean, New York. Vector sells Cutco through a national team of college students, who are trained to do in-home and virtual demonstrations on a pre-set basis. Vector Marketing has over 200 locations nationwide and works with students of all majors with little-to-no professional experience.