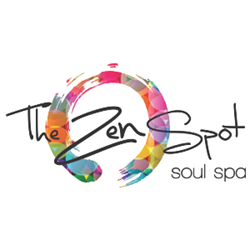 We are so excited to bring people into our wellness center and spa to show them the importance of pampering oneself and practicing self care
Coral Gables, FL (PRWEB) February 12, 2016
In celebration of starting their first full month of operation, The Zen Spot Miami is hosting a series of community events this February.
The company had their grand opening on January 14, 2016, where they offered a wide variety of holistic and spa services in order to help clients relax and de-stress. Throughout the months of January and February, The Zen Spot has been participating in a series of community events in order to gain visibility, connect with the community, and maintain the strong momentum from their grand opening.
On the week of January 25, the NBCUniversal Media, LLC office in Coral Gables held an Employee Wellness Week for its staff. On January 27, The Zen Spot acted as host by providing various spa services like reflexology and offering information about the benefits of their services.
Then on February 9, the holistic health spa participated in an event that benefited Honey Shine, a nonprofit organization that provides mentoring and support to empower girls in low-income neighborhoods. The center acted as one of the event's vendors, providing free massages and donations to the group's mission.
On February 13, The Zen Spot will be working with local developer Merrick Manor to promote a new development project in the Coral Gables area. The company will be providing complimentary signature spa services from 11 a.m. to 2 p.m. as the brunch event gets underway.
Finally, in honor of Valentine's Day, The Zen Spot will be running a date night massage package all throughout the month of February. The Couple's Date Night package entails a sensual but subtle night out, including a hand and arm massage, followed by a foot massage and soak. The package also includes a glass of red wine and chocolates. Normally, the package costs $170 per couple, but in February, it's being offered for $140.
"We are so excited to bring people into our wellness center and spa to show them the importance of pampering oneself and practicing self care," says Denise Torres, founder of The Zen Spot and a Chopra Certified Instructor of Meditation and Ayurveda. "Many don't realize that in order to celebrate love one also has to celebrate themselves."
About The Zen Spot
The Zen Spot helps clients relax and de-stress, allowing both mental and physical healing to occur. Their Signature services include energy medicine, Ayurvedic body treatments, reflexology, meditation instruction, life coaching, aerial yoga, floating meditation, and more. To learn more, visit http://www.thezenspotmiami.com.