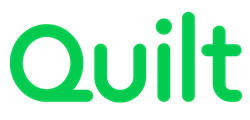 Boston, Mass. (PRWEB) August 02, 2016
Among millennials, men are the bigger spenders to an almost shocking degree, according to a new survey by online insurance startup Quilt. At $12,514, the average value of the most expensive item males own was over five times higher than millennial women's most valuable possession, which averaged just $2,245.
Quilt surveyed 336 men and women between the ages of 18 and 35 to provide insights into millennials' spending habits and what they value, with the goal of designing better insurance products for young consumers. The survey contains many surprising results, chief among them the massive difference between the value of the most expensive item owned by millennial men and women. Despite the large disparity, the difference between the total value of all items owned was just over $1,000, at $10,166 for women versus $11,378 for men. The figures seem to imply that millennial women tend to buy items of lesser value, but in greater quantities.
For millennial women, jewelry took the top two spots for most valuable item owned. Engagement rings were the most common, with an average value of $5,236, followed by other kinds of jewelry. Digital media collections, including e-books and movies, came in third. For millennial men, musical instruments were the most common most expensive item owned, with an average value of $8,500. Digital media was the next most common result, followed by tools.
Millennials like making music, with 38 percent of those surveyed owning an instrument. Despite the popularity of smartphones, standalone cameras are still popular, with 50 percent of the millennials surveyed owning one.
Despite their fondness for technology, millennials don't seem to splurge when it comes to price. Half of all the electronics owned by millennials, including phones, cost less than $500. In fact, 60 percent of those surveyed don't own a single item worth over $2,000. Millennials are also minimalists when it comes to furniture, with half of the items listed costing less than $480, and 80 percent costing less than $1,000. Other examples include 80 percent of millennials spending less than $500 on their bicycle (and 50 percent less than $200), and half of all musical instruments costing less than $400.
Gaining insights into millennials' spending habits is critical to creating better insurance products for young consumers, says Quilt CEO Blair Baldwin. "It isn't enough to just change the way insurance works. We need to change it for the better, and getting real data on how young people live and what they value is the first step."
Another interesting result turned up in the survey was the tendency of survey respondents to underestimate the value of their possessions. When asked to estimate the total value of all of their property combined, the results averaged out to $8,607. However, when calculating the value of just a handful of their most valuable items, the actual average value was $100 higher, at $8,710. The higher figure is consistent with national averages, which typically put the total value of renters' possessions at around $20,000.
The tendency to underestimate the value of their possessions is a major reason that two out of three millennials lack renters insurance, with 43 percent of 18- to 29-year-olds citing a lack of valuables as the reason they go without coverage in one recent survey. Quilt is addressing the issue with a tool that uses location and demographic information to estimate the value of customers' possessions when buying renters insurance.
A Generation of Opposites
Although overall fur sales have seen a slight increase in recent years, it seems to have fallen out of fashion among millennials, with only 4 percent ownership among the survey respondents. That's a steep decline when compared to the one in five women across all age groups who own fur, according the Fur Information Council of America. On the other hand, dead animals are surprisingly popular. Asked to name the strangest item they own, the answers included stuffed deer, a fermenting pig leg, the heads of various animals, including seal, bison, boar, and crocodile, the cast of a sea turtle, and more than one ostrich egg.
Gun ownership rates are slightly lower among millennials than the population at large, with 26 percent of those under age 35 reporting owning a firearm, compared to 30 percent of Americans overall. Although the gun ownership rates are lower, millennials are still bearing arms. Melee weapons were surprisingly common in the Quilt survey, with multiple responses to the strangest item owned including swords, like Japanese katanas and a blood-stained World War II bayonet, and concerningly, a real cannon.
Other intriguing responses to the strangest item question include an exorcism kit, mummified cloth, a hot dog roller, and more than one blown glass sex toy. But one answer above all demonstrates just how much times have changed. Asked to name the strangest item he owned, one millennial simply responded, "a home phone."
About Quilt
Quilt offers a family of mobile-first insurance products designed to be bought and used online – no talking to agents, no cutting down trees, and no complicated user experience. Quilt takes the hassle out of insurance by creating an intuitive buying experience and easy-to-understand products, along with managing the entire customer experience, from sign-up through claims. Learn more at getquilt.com.