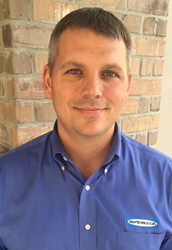 Houston, Texas (PRWEB) September 26, 2016
ValvTechnologies, Inc., manufacturer of zero-leakage severe service isolation valve solutions, is pleased to announce that the Company has been unanimously approved for membership Manufacturers Standardization Society (MSS) of the Valve and Fittings Industry Committee. Representing ValvTechnologies is Tony Majka, Director of Engineering.
The MSS is a non-profit technical association organized for development and improvement of industry, national and international codes and standards for valves, valve actuators, valve modifications, pipe fittings, flanges, pipe hangers and supports and associated seals. Since its establishment in 1924, MSS has been dedicated to developing standards for national and global application, in cooperation with other standardizing bodies and regulatory authorities. MSS is an American National Standards Institute (ANSI)-accredited standards developer.
Majka has served at ValvTechnologies for two years and has global management responsibility for all ValvTechnologies' engineering groups and activities worldwide. He leads research and development, product development and design, manufacturing, production and application engineering, as well as spearheads engineering continuous process improvement and product standardization programs.
With more than 15 years in engineering and a solid machine tool background, Majka brings strong technical and leadership skills and experience to the committee. He will represent ValvTechnologies on several MSS technical committees including:

114 Steel Valves
302 Marking and Terminology
304 Quality Standards
306 Valve Operation
308 Packings and Gaskets
310 Valve Modification
401 Ball Valves
Founded in 1987 and headquartered in Houston, Texas, ValvTechnologies is the leading manufacturer of zero-leakage, severe service isolation valve solutions. Employing more than 500 people worldwide, our offices are located in the United Kingdom, Mainland Europe, China, Middle East, India, Australia and South America. In addition, ValvTechnologies partners with stocking distributors and independent representatives to service customers around the world. To find out more about the products and services offered or to locate a representative, visit our website at http://www.valv.com.
ValvTechnologies has a world-wide reputation for superior quality and dependability with customers in every industry. From standard applications to the most sophisticated, ValvTechnologies continues to provide solutions to manage severe service processes around the world. What differentiates ValvTechnologies is their focus on helping clients meet challenges safely and efficiently. Whether those challenges are daily process problems that have to be met one valve at a time or system-wide concerns demanding total flow control solutions, ValvTechnologies has the solution.
By equipping the best people with the latest in technological design and manufacturing processes, ValvTechnologies has created an atmosphere where quality and dependability are built into their products from start to finish. By focusing on this People-Process-Performance principle, ValvTechnologies has become an integral part of their customers' asset management strategy and a key contributor to everyday process efficiency.