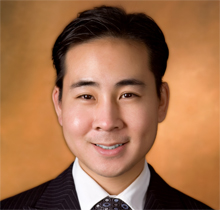 Eric Cheung, D.O. and staff express their excitement over expanding the practice in the Los Alamitos area.
Los Alamitos, CA (PRWEB) May 22, 2016
In order to provide better coverage in the North Orange County area, The Oncology Institute of Hope and Innovation will be opening its Los Alamitos location on May 27, 2016. The new office will be located at 3851 Katella Ave. Suite 355 in Los Alamitos located next to the Los Alamitos Medical Center. The cancer center is equipped with state-of-the-art medical equipment plus all of the top-notch care already offered in all of their locations. The Oncology Institute accepts all insurances including Medicare, Medi-cal, PPO's and HMO's.Dr. Eric Cheung, who is triple board certified in Oncology, Hematology and internal medicine along with the staff is honored to serve the community by expanding the practice to the Los Alamitos area.
For appointments, please call (562) 264-5154.
About The Oncology Institute:
The Oncology Institute of Hope and Innovation is committed to providing superior, compassionate and state-of-the-art medical care. Offering programs to help patients and families cope with the challenges that are brought on by cancer and strive to optimize their quality of life, comprehensive and realistic treatment goals are tailored to every person's unique needs and decided upon in partnership with the patients and their families. Dedicated to excel in cancer prevention, diagnosis and education through our exceptional team of physicians, nurse practitioners, nurses, medical assistants and office staff, The Oncology Institute of Hope and Innovation has 14 Southern California locations in the cities of Anaheim, Downey, Glendale, Long Beach, Los Alamitos, Los Angeles, Lynwood, Montebello, San Pedro, Santa Ana, Torrance, Upland, West Covina and Whittier. For more information please visit theoncologyinstitute.com.