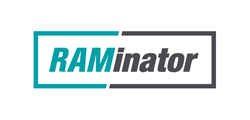 CompuRAM moves the probability of an instantly successful upgrade again a step further along the road to 100%.
Munich, Germany (PRWEB UK) 4 July 2016
The company CompuRAM publishes the system detection tool RAMinator. Now with this software users can find out in a few seconds, which kind of computer system they have and what kind of main memory is built in. On the basis of this exact information the user can locate his system easily and order the suitable RAM upgrade. Alternatively the analysis report can be sent directly and comfortably to the CompuRAM support via the tool. In addition to the meta data the tool determines a variety of technical details about the system which allow CompuRAM to give reliable upgrade recommendations.
Tom Bauer, managing director of the CompuRAM GmbH, explains: "A memory upgrade with unsuitable memory modules mostly causes multiple of costs by technician services, down times, productivity losses, more than the actual investment in RAM modules. With our first release of the RAMinator we at CompuRAM move the probability of an instantly successful upgrade again a step further along the road to 100%. More RAMinator features are by the way also already planned."
The user can download the RAMinator on the website of the company. After a computer scan with the RAMinator the system type, the model name, the memory size and the slots as well as the order are reported. The RAMinator also sheds light on the built in RAM technology, for example DDR2 or DDR3. The managing director is convinced: "The system information tools so far used by our clients are very extensive and complex to operate. However the created system protocols are, in reference to really important data for an upgrade, often incomplete and some more inquiries necessary. The RAMinator reduces the efforts extremely, requires no computer insider knowledge at all, but is even for a system administrator a helpful tool for complex server upgrades."
CompuRAM is a premium supplier for the direct and indirect trade with electronic parts. Since 1997 CompuRAM provide DIMM and SO-DIMM for the European market, such as Channel Partners, Industry and OEM customers as well as public authorities and private consumer. Their philosophy "Upgrade with know-how" focuses on satisfied customers. 100% compatible memory for the respective system due to a sustainable quality management.
CompuRAM GmbH
Geisenhausenerstr. 18
DE-81379 Munich
E-Mail: info(at)compuram(dot)de
Phone: +49 (0)89 / 55 29 73 - 0
Fax: +49 (0)89 / 55 29 73 - 29