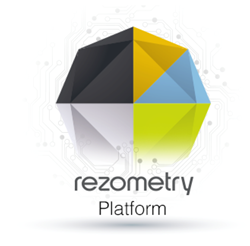 Rezometry EP sets a new standard for central reservation technology and gives small tour operators breakthrough features that really matter to them."
Plantation, Florida (PRWEB) March 04, 2016
Today, Rezometry, a leading provider of travel reservation technology for small- and mid-size tour operators, announced Rezometry EP, the most advanced and affordable CRS Platform for small tour operators. Developed from Rezometry Enterprise for larger tour operators, Rezometry EP features an all-new CRM+ with email automation and task management, making the Platform the world's first CRS complete with all the bells and whistles small tour operators need at a price they can afford. Rezometry EP redefines the best reservation technology in the world, Rezometry Enterprise, with amazing new features all packed into an intuitive, user-friendly technology platform. Giving small tour operators the competitive edge they seek, Rezometry EP comes with CRS+, Connect+, and Accounting+, the most significant features designed to streamline operations, boost sales and maximize efficiency.
"Rezometry EP sets a new standard for central reservation technology and gives small tour operators breakthrough features that really matter to them," said Rick Sanderson, Rezometry's Founder and CEO. "Although our sweet spot is the mid- to large-tour operator, launching Rezometry EP will help us reach the smaller operator. Rezometry EP is the most forward-thinking CRS in the world, delivering world class architecture to the fastest growing segment of the travel industry—the small tour operator."
Recent studies indicate that the number of small tour operators is expected to grow as result of several factors: consumer demand, industry fragmentation and low-cost to entry. Over the next five years, consumer demand for tour packages is expected to increase significantly. According to Statista, tour operator revenue in the United States is up from years prior and continues to climb with revenue nearly 7 billion U.S. dollars in 2015. By 2020, revenue is projected to climb to nearly 9 billion U.S. dollars. Rezometry CEO Rick Sanderson says, "To satisfy growing demand for tour packages and appeal to consumers with other specialized interests, we are seeing a number of new tour operators entering the market."
The good news for start-ups and small operators is that the industry is highly fragmented. Fragmentation gives operators equal opportunity to capture their share of the total revenue for the industry. IBISWorld estimates that in 2015 enterprise-level tour operators constituted a combined 19.7 percent of industry revenue. Small tour operators accounted for the other 80 percent. An estimated 65.0 percent of industry operators are nonemployers or one-person shops, and according to the US Census, about 82.2 percent of employing establishments employ fewer than 10 workers.
While a combination of low barriers to entry and limited economies of scale makes it easy for start-ups to enter the industry, this also leads to intense competition. Sanderson said, "In order to be competitive, operators need automation and efficiency. However, one of the biggest challenges facing the majority of tour operators is the high cost of technology. Rezometry EP solves this issue."
As a whole, small tour operators dominate the tour industry, representing about 80% of the total pie. However, as individual companies, many of them are at a great disadvantage technologically. An Australian study shows that about 90 percent of tour operators operate their businesses manually. Manual processes put these operators at a huge disadvantage. A barrier to technology has been price for many of them. Central Reservation Systems designed specifically for tour operators can easily approach $100,000 per year, which is cost prohibitive for small operators and start-ups.
"We recognize the gap between small operators and technology," says Sanderson, "Rezometry is bridging that gap. By restructuring our model to deliver advanced and affordable technology, we are able to offer start-ups and small operators advanced CRS technology at the price they can afford."
Filling this gap is a pivotal opportunity for both Rezometry and tour operators. "It's a game changer for tour operators," said Sanderson. "With access to state-of-the-art technology, small operators can now operate as efficiently as their biggest competitors." As small tour operators grow using Rezometry EP, they can add additional features, including Connect+ for GDS integration and a fully customized and integrated online booking engine for both B2B and B2C sales.
Recent case studies show how small tour operators have benefited from Rezometry EP. Within weeks of implementation, these operators realized significant growth between 15 percent up to 100 percent. "When you give tour operators the technology they need to fly, they'll fly," says Sanderson, "We have the pleasure of witnessing this all the time."
About Rezometry
Since 1989, Rezometry has provided tour operators with the most intelligent and easy- to-use reservation technology platforms. Rezometry CRS solutions help small to enterprise-level tour operators, transportation suppliers and travel wholesalers from around the world maximize sales, productivity, service and profits. Rezometry offers Rezometry EP for small operators and Rezometry Enterprise for large operators. As a comprehensive sales and distribution platform, Rezometry technology easily handles everything from simple activities to the most complex travel packages, custom and FIT itineraries. With a feature rich product database, supplier connectivity, vendor portals/extranets, quick reservations processing, financials, reporting, customizable Website & partner connectivity, Rezometry gives operators the control and flexibility to source and manage product and improve customer service, all while increasing sales and improving their bottom line.
For more information about Rezometry or Rezometry EP, please contact Frances Wilhelm at 239-233-4663 or visit Rezometry.com.
###