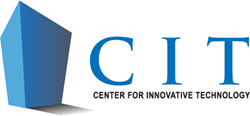 Herndon, VA (PRWEB) May 19, 2016
The Center for Innovative Technology (CIT) announced today the newly appointed members of the Commonwealth's Research and Technology Investment Advisory Committee (RTIAC).
The RTIAC is a distinguished group of individuals that provides recommendations on research projects for award consideration under the Commonwealth Research Commercialization Fund (CRCF) and advises CIT on the development of the Research and Technology (R&T) Strategic Roadmap. Members of the RTIAC represent higher education, economic development, research institutes, venture capitalists and technology corporations in the Commonwealth of Virginia.
The new appointees are:

Stephen Clinton, who recently retired as the Chief Operating Officer of Sebesta, Inc., an engineering company serving clients in industry, government, health care, utilities and education. Prior to his position at Sebesta, he was the Senior Vice President and Regional Director of the Architecture, Engineering, and Planning Group at AECOM and was the Executive Vice President and Chief Operating Officer of the architectural engineering firm, Hayes, Seay, Mattern & Mattern. Clinton is a retired Lt. Colonel, United States Air Force and West Virginia Air National Guard.
Deborah Crawford, the Vice President for Research at George Mason University. Prior to joining Mason, she was the President and Executive Director of the International Computer Science Institute, an independent research institution affiliated with the University of California, Berkeley. She also served as Senior Vice Provost for Research at Drexel University for four years and served 17 years at the National Science Foundation.
Cheryl Giggetts, a Senior Vice President at AECOM, Technology Solutions, a global provider of professional technical and management support services to a broad range of markets, including communications, transportation, facilities, environmental, energy, water and government. Prior to this positon she was President of CTA Communications providing wireless communications consulting services for over 20 years.
Dan Gundersen, the Interim President and CEO, of the Virginia Economic Development Partnership. He remains VEDP's Chief Operating Officer, the position he served in prior to this appointment. Gundersen served as a senior adviser with Econsult Solutions, a national economics research and policy consulting firm. His economic development background includes working in senior roles for four governors in three states.
Robert Kahn, the Chairman, CEO and President of the Corporation for National Research Initiatives (CNRI), which he founded in 1986. Prior to CNRI, Kahn served a thirteen year term at the U.S. Defense Advanced Research Projects Agency (DARPA) as the Director of Information Processing Techniques Office. Kahn is known as one of the fathers of the Internet and helped invent the Transmission Control Protocol (TCP) and the Internet Protocol (IP).
Venkat Rao, the Director of Chemical-Biological Defense Programs at Parsons and an affiliate faculty member at the George Mason School of Systems Biology. His focus is in the fields of biomedical toxicology, pharmacology and toxic informatics, including the integration of complex biomedical technologies with information systems-based tools for applications in chemical-biological risk analysis, clinical intelligence, public health and homeland security.
Scott Tolleson, the Managing Director of New Richmond Ventures. He was previously a partner with Newport Board Group, a national CEO advisory firm. Tolleson is a venture investor and serial entrepreneur and has founded a variety of companies, including Media.net Communications Inc., the Los Angeles-based global provider of telecommunications and software services to major entertainment production companies, and Digital Services LLC, a cable television company serving the apartment industry.
Ed Albrigo, CIT President and CEO, said, "These new appointments strengthen an outstanding group of business and academic leaders that advise the CIT/IEIA Board on research priorities, planning and investment decisions that are planting the early seeds of the New Virginia Economy."
Research or technologies eligible to receive funding from the CRCF are identified in the R&T Roadmap, as awards from the Fund may only be made to applications that further the goals set forth in the Roadmap. Since its inception, the CRCF has invested $16.5 million in 184 projects around the Commonwealth.
About the Center for Innovative Technology, http://www.cit.org
Since 1985, CIT, a nonprofit corporation, has been the Commonwealth's primary driver in developing innovation-based economic development strategies and opportunities. CIT accelerates the next generation of technology and technology companies through commercialization, capital formation, market development and revenue generation services. To facilitate national innovation leadership and accelerate the rate of technology adoption, CIT creates partnerships between innovative technology startup companies and advanced technology consumers. CIT's CAGE code is 1UP71. Follow CIT on Twitter @CITorg and add the Center for Innovative Technology on LinkedIn and Facebook.
###