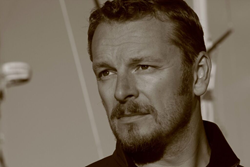 Summer Celebration is an immersive experience up close to iconic species and the experts who teach about them.
WINCHESTER, IDAHO (PRWEB) May 24, 2016
Grizzly bears in the Pacific Northwest have a friend in Chris Morgan, filmmaker and ecologist with over two decades of stories about bringing back a large carnivore that at one time commonly graced the Western United States landscape. Morgan will join a group of ecologists and biologists who will present a two day event in a town just outside of Winchester, Idaho where the Wolf Education & Research Center operates their facility. They have been teaching about wolves since 1996 when another local filmmaker presented the Sawtooth Pack: Wolves of the Nez Perce to the world and for over two decades have been greeting visitors curious to see a wolf.
Morgan has worked as a wildlife researcher, wilderness guide, and environmental educator on every continent where bears exist. From icy polar bear country at 81° North to tropical Andean bear forests on the equator, Chris has sought adventure among the focus animals of his life – the bears of the world. Carnivore work has also taken him to the Canadian Rocky Mountains, Scotland, the Pakistani Himalayas, northern Spain, Turkey, Borneo, Siberia, and Alaska – destinations where his infectious enthusiasm for wild places and people has rubbed off on others.
Morgan will be joined by large carnivore experts from Western Wildlife Outreach, Idaho Black Bear Rehab, Wolf Haven International, and the Wolf Education & Research Center. The 2016 Wolf Camp Summer Celebration will also host birds of prey experts from Snowdon Wildlife Sanctuary and the Washington State Raptor Club, a crowd pleaser as young and old get close to birds rarely seen up close.
Event organizer and WERC President Chris Anderson describes the event, "It's part family reunion as organization supporters travel from across North America and are greeted by another important other part, an immersive experience up close to iconic species and the experts who teach about them."
Anderson further describes a two evening and one day event packed with inspiring presentations and informative films that are intertwined with activities for the entire family such as face-painting, a Wine & Paint session, owl pellet dissection, kayak races, and other exciting activities. "We've packed together a couple days of the really cool and inspiring side of biology. This is essential to fostering future stewards in these fields."
The 2016 Wolf Camp Summer Celebration will be held at Idaho's Winchester Lake State Park and begins at dusk on Friday, June 10 with Morgan presenting the first of two parts of his journey as an ecologist, adventurer, author, and filmmaker. He and other presenters will present a full day of informative talks beginning at 9:30 a.m., breaking for a Wolf Camp Buffett before an afternoon of activities and discussions. The event will go late into the evening, ending out each night with recent films by the WERC's Sawtooth Legacy Films called The Great Wolf Divide and The Great Predator Debate.
Additional information can be learned about Chris Morgan and his dynamic and inspiring work at his website.
U.S. military veterans and middle to high school age students with identification can attend the event without charge. Learn more about the event at the Wolf Education & Research Center where you can also purchase tickets for $25 per person. Family pricing is available.