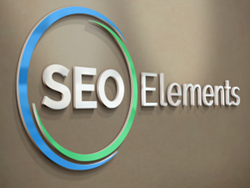 We know how to be efficient and don't want to keep a client indefinitely just to drag out the process.
Wellington, New Zealand. (PRWEB) September 28, 2016
SEO Elements, a digital marketing agency in New Zealand that specialises in search engine optimisation, has in the past year helped both small and large businesses get an edge over their competitors. Using only time-proven techniques that deliver trust and authority to business' websites, SEO Elements were able to get these businesses displayed for key terms on major search engines, allowing customers to come to them rather than vice versa while increasing sales by more than 24-fold in some cases. SEO Elements have an excellent client zone that keeps all of their clients constantly up-to-date.
"This past year has been extraordinary," says Marco Zdrenka, SEO Element's Chief SEO Specialist who takes care of all of the SEO campaigns and keeps them moving forward. "We've managed to refine our techniques using only tested data from a network of collaborators across the globe, using thousands of websites. Because we constantly tweak every little thing and compare their effects across websites, we are always on-top of the ever-changing algorithm – which keeps our customers very happy. In fact, while many other companies are unaware that certain factors are actually causing harm to their clients' search results, our testing enables us to use a combination of industry best practices and knowledge of where the algorithm is heading, to beat out all competitors. Not only does this keep our clients' websites extremely safe, but it also allows us to make realistic promises. We give clients a time-frame up-front, as we know how to be efficient and don't want to keep a client indefinitely just to drag out the process. Our transparency and straightforwardness is what separates us from the rest."
Remaining true to this mission, SEO Elements de-mystifies the process by giving clients a realistic explanation of what to expect, along with goals and objectives that are results-based. They don't use unnecessary jargon to confuse the client and they won't give you a list of 57 things that they need to do and charge you per item. You pay for a result and don't need to worry about the rest; you can leave that to the experts at SEO Elements.
Other benefits of working with SEO Elements are:
▸ No fixed-term contracts; you pay monthly and can leave at any time
▸ All work is done 100% in-house using only Google Certified specialists
▸ SEO Elements is ranked highly on Google themselves, so they can do the same for you
▸ Honest and helpful; they will always tell you what is best for you and your business
For more information, please visit: https://www.seoelements.co.nz
You can also follow them on Facebook here: https://www.facebook.com/seoelements