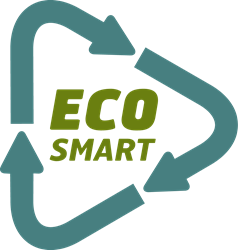 For SSAB Americas, sustainability isn't something new; it's built into who we are and how we operate.
Lisle, IL (PRWEB) April 22, 2016
When it comes to sustainability, global steel producer SSAB is making a world of difference. To demonstrate its commitment to the environment, the company's North American division, SSAB Americas, today announced the launch of its new awareness program – EcoSmart.
Unlike other products, SSAB Americas' EcoSmart steel is sustainable. To produce its steel, SSAB Americas uses recovered scrap metal – 97% recycled materials to be exact. This is material that has been diverted from landfills, everything from discarded appliances to old car parts. And SSAB's steel is 100% recyclable. In short, the company makes planet-friendly products using a planet-friendly process.
With SSAB producing, processing and selling high-quality steel across North America – with facilities in Texas, Minnesota, Iowa, Alabama and Ontario, Canada – the company is constantly working to improve the way it does business to ensure it's making a positive impact on its employees, communities, customers and the environment.
"With steel playing such a vital role in our daily lives, our vision at SSAB is to create a stronger, lighter and more sustainable world," says Chuck Schmitt, president of SSAB Americas. "That means we have a responsibility not only to operate with integrity, but to be good stewards for our environment. For SSAB Americas, sustainability isn't something new; it's built into who we are and how we operate."
EcoSmart steel is made with the least possible environmental impact. Aside from using recycled metals, SSAB Americas also uses more than 600,000 recovered scrap tires a year as a raw material substitute for carbon in the production process – more than five million scrap tires to date. SSAB Americas also recycles millions of gallons of water each year, diverts nearly a million pounds of trash from landfills every year thanks to its trash recycling process, and utilizes renewable electrical energy in its manufacturing process, particularly wind energy. The company's electric arc furnace-based production process in the US also results in 66 percent fewer CO2 emissions compared to the 2014 US steel industry average.
"Customers know they are making a smart choice in buying our EcoSmart steel," says Schmitt. "This is high-quality steel that is strong, lasts a long time and helps reduce environmental impact. We've won numerous awards for our work in sustainability and have woven these ideals into our steelmaking process for decades. The new EcoSmart program is simply our way of demonstrating our past and ongoing commitment to the environment."
SSAB Americas' EcoSmart steel is notable in many ways. The steel's durability and strength mean it lasts a long time, adding years to the life-cycle of products made using it. EcoSmart steel is already used for applications such as transportation, where end users can enjoy reduced fuel consumption, and in the energy sector, contributing to cleaner, more renewable energy resources.
Questions about EcoSmart can be directed to ecosmart(at)ssab.com.
SSAB
SSAB Americas operates as a division of SSAB, a global market leading Nordic and US-based steel company. SSAB offers value added products and services developed in close cooperation with its customers to create a stronger, lighter and more sustainable world. SSAB has employees in more than 50 countries, with production facilities in Sweden, Finland and the US. SSAB is listed on the NASDAQ OMX Nordic Exchange in Stockholm and has a secondary listing on the NASDAQ OMX in Helsinki. For more information, please visit http://www.ssab.com.