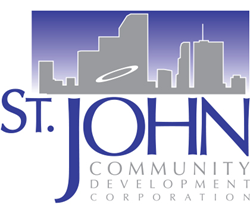 "I believe St. John CDC is an outstanding example in which we should all strive to achieve when creating strong, thriving communities."
Miami, Florida (PRWEB) August 04, 2016
The St. John Community Development Corporation (SJCDC) will host their 17th annual fundraising gala, "Things Are Cooking in Overtown", at Jungle Island on Friday, August 19 at 6:30 p.m. The celebration of culture and cuisine, will include a cocktail reception, dinner, dancing, live music and a silent auction.
SJCDC is a not-for-profit Faith Based Organization (FBO), founded in 1985, to respond to the socio-economic decline of Overtown, a community in the city of Miami with highest percentage of people living below the poverty line and for the past 31 years the organization's mission is to strengthen the economic base and enhance the quality of life in Overtown and greater Miami-Dade County.
"St. John Community Development Corporation in Overtown has gone beyond its mission and has successfully been an advocate for the community," said Miami-Dade Commissioner Audrey Edmonson, "I believe St. John CDC is an outstanding example in which we should all strive to achieve when creating strong, thriving communities."
The event will honor four people in the community who have demonstrated exemplary dedication and service to help those in need and funds raised at the event will be used to support operating costs and the scholarship fund, which assists college students in the community who demonstrate good academic achievement and leadership abilities. The silent auction will feature items such as sports memorabilia, dinners, high end jewelry, spa certificates and much more.
For more information or to purchase tickets, please visit http://www.stjohncdc.org or call 305.372.0682.