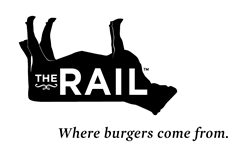 "Cincinnati is one of the highest growth areas for Ohio beer, but it's not that widely available up here. We're stoked to be able to showcase some really tasty, handcrafted brews to our fellow local beer lovers."
Cleveland, Ohio (PRWEB) January 25, 2016
Beer lovers in Northeast Ohio rejoice.  The Rail, an inventive burger bar with an unwavering focus on all things Ohio, is yet again stepping up their craft beer game with an exciting new event dubbed "FeBREWary."  Beginning next month The Rail's already impressive array of craft brews will see some rare, hard-to-get Cincinnati beers make their way into the starting tap lineup.  
"Cincinnati is one of the highest growth areas for Ohio beer, but it's not that widely available up here. We're stoked to be able to showcase some really tasty, handcrafted brews to our fellow local beer lovers," states Mike Mariloa, an award-winning chef turned restaurateur and owner of The Rail.
These scarce brews will run the palate gamut and include the All Jacked Up Vanilla Porter from Tap & Screw Brewery, Maize Kentucky Common Ale from Urban Artifact, Truth IPA by Rhinegeist and Death Valley Shoutout Stout by Fifty West Brewing Co. 
All three The Rail locations will be participating in FeBREWary. 
On the web at http://www.therailburger.com & http://www.mikemariolarestaurants.com