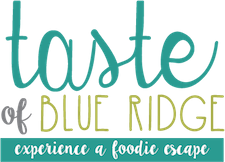 Herbs, Chefs, Beer, and much more
Middletown, Virginia (PRWEB) May 26, 2016
The Virginia Herb Festival was founded in 2009 by Sunflower Cottage's founder, Billie Clifton. Clifton hopes that as the festival attendance grows by the masses, it would continue to provide fun and entertainment centered around the agrarian lifestyle and delight in herbs. The festival showcases the variety of herbs, each unique in its own way and how herbs are used in food, beer, medicine and much, much more.
"Our Virginia Herb Festival grows and gains followers every year," said Clifton. "With the birth of our Backroom Brewery in 2014, we became a craft beer event. This year we are featuring a tasting of 12 new artisan beers in addition to our extensive line-up of beers always on tap. Also this year, we are blown away by our partnership with the amazing Taste of Blue Ridge chefs who will be on site teaching, inspiring us and serving delicious food. #vaherbfest is now truly a foodie, farm to fork event."
Taste of Blue Ridge was created to connect local patrons and tourists of Virginia and West Virginia with the best culinary experiences the area has to offer. "It is a tight knit community, made up of culinary professionals, who respect one another and work together in a mutually beneficial relationship to promote the best food and drink available in the Shenandoah Valley region. Our goal in accordance to the Virginia Herb Festival, is to ultimately connect chefs with farms; to work together, offer support and knowledge to one another in our restaurants, fields and communities," said Nancy Craun, founder of Taste of Blue Ridge.
As a partner of Taste of Blue Ridge, Carissa Zanella, owner of The Redbook Restaurant and the Hillbrook Inn, is excited to participate in the Virginia Herb Festival. "It's important to support our communities and work together," said Zanella. "I think there's some fantastic vendors and partners at the festival, that I would like to support personally and I feel this is a perfect opportunity for Redbook Restaurant and Hillbrook to show what we can do. It's a pleasure to be here with Taste of Blue Ridge and all of the other culinary teams here."
By participating in the Virginia Herb Festival, Zanella hopes that the attendees understand the Redbook Restaurant and Hillbrook Inn's mission. "We want to be good people and use good business practices, using products that are coming from good places that have good business practices. Taste of Blue Ridge has that same belief system and we respect that, so working with them is easy," said Zanella.
Chef Erik Foxx-Nettnin agrees with Zanella. "Taste of Blue Ridge offers the opportunity to build a community of like-minded food industry people working together to build a viable professional family thru trust, passion, loyalty, and integrity of the food products they are creating," said Foxx-Nettnin. "I will be showcasing several different pesto sauces and marinades using the herbs grown here at Sunflower Cottage as well as using local ingredients and roasted meat products. This will include Virginia oysters and Virginia protein and produce.. My goal is to showcase to the consumer how easy it is to use products from their back yard."
This is Taste of Blue Ridge's 1st year featured in the with the Virginia Herb Festival and it's excited to showcase two leading chefs from top-rated restaurants in the Valley. Chefs Justin Meyer of The Redbook Restaurant at Hillbrook Inn and Chef Erik Foxx-Nettnin of Magnolia's at the Mill will be on site both days in the event tent, cooking for attendees and giving instructions to prepare selected dishes.
Chef Justin plans to demonstrate pickling,a historical method used to expand the lifespan of food, and basic cooking with herbs under the demonstration tent. Chef Justin's featured dish, Bahn Mi Sandwich, will utilize herbs in a unique, savory way.
Chef Erik of Magnolia's at the Mill will be preparing fresh oysters, pit beef sliders and herbal pestos,. Chef Erik also will demonstrate how to create and use herbal pestos to enhance any fine meal.
Other demonstrations will include aromatherapy, hops and hop growing practices to name a few. Backroom Brewery has been busy designing new beers to be premiered at the 2016 festival! All of these wonderful new brews will be available for tasting on Saturday, June 11 at 2:00. Unfortunately only 500 tickets will be sold as supplies are limited. Tickets for the Herbal Beer tasting are $20 and will sell out early. So don't wait. Arrive early and purchase your ticket right away.
Admission is $5.00 per person and children age 12 and under, accompanied by an adult, are free. The admission charge is good for both days and after you are in, all programs are free.
JUN. 11 and 12 2016 • SUNFLOWER COTTAGE, BACKROOM BREWERY
150 Ridgemont Road, Middletown, VA 22645 • 10AM until 5PM Saturday and Sunday
About GoBlueRidgeTravel.com
Launched in December 2011, Go Blue Ridge Travel (GoBRT) is an e-commerce marketing company using digital internet channels to both create a travel ecosystem community for the northern Piedmont and Shenandoah Valley of VA, WV, and MD. In 2014, the Kids Trail was launched to promote multi-generational family travel and has received three grants from Virginia Tourism. In 2016, Taste of Blue Ridge, a foodie escape experience supporting local resourcing in the valley.
Founded and owned by Nancy Craun who grew up in the area and has 30 years of experience in the event planning, restaurant, hotel, and marketing arenas. GoBRT covers 160 plus mile radius of the Interstate 81 Corridor spanning the states of Virginia, West Virginia, and Maryland.
Contact: Nancy Craun Founder and Owner GoBlueRidgeTravel.com and ShenandoahValleyKidsTrail.com Phone: 540.533.1853 Email: info(at)GoBlueRidgeTravel(dot)com