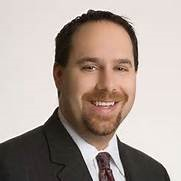 Burt White is nationally known for his accurate and comprehensive investment research, strategic forecasting and expert investment advice.
Denver, CO (PRWEB) January 26, 2016
"What to Expect in 2016: Return to Routine?" is the theme for the 23rd annual Vectra Bank Colorado Economic Forecast Update. The public is invited to participate via a live webcast to learn from economic experts Burt White, Managing Director of Research and Chief Investment Officer for LPL Financial and economist Patricia Silverstein, Development Research Partners. Speakers will discuss expectations for routine year-end outcomes in many areas in 2016, but how we get there may be anything but routine.
Participants will hear about the key themes to watch such as the Federal Reserve tightening cycle, stabilizing oil prices and earnings rebound. They will also learn how Denver compares to similar markets such as Dallas, Portland, Atlanta or Phoenix, and growth trends for income levels, population and migration.
The Vectra Bank Annual Economic Breakfast will be streamed live from 7:30 to 9:00 a.m., Wednesday, Feb. 3. For more information and to register, participants should visit http://www.vectrabank.com/webcast. Online participants will have the opportunity to ask questions via the webcast and tweet about the event #vectraforecast.
"We are thrilled to include Burt White as one of our financial forecasting experts at this year's economic breakfast," said Bruce Alexander, President and CEO of Vectra Bank. "Burt is nationally known for his accurate and comprehensive investment research, strategic forecasting and expert investment advice. With Burt and Patricia's thorough economic forecasting for Colorado, it makes this year's event one not to be missed."
As managing director of research and chief investment officer, Burt White is responsible for the strategic direction and continued growth of the LPL Financial research platform. His role includes setting the vision for superior research capabilities and enabling the delivery of conflict–free, objective investment advice by LPL Financial advisors. He provides day–to–day oversight of the research team, which focuses on providing financial advisors with unbiased investment research about mutual funds, separate accounts, alternative investments, asset allocation strategies, financial markets, and the economy. White is also regularly sought after to speak to the national media–including CNBC, Fox Business, Bloomberg, and others.
Patricia Silverstein, President of Development Research Partners, a Jefferson County, Colorado-based real estate analysis and economic development research company. Her expertise is in economic research and economic development, including industry cluster studies and strategic economic development planning. In addition, she serves as the consulting chief economist for the Metro Denver Economic Development Corp. and the Denver Metro Chamber of Commerce. In these roles, she compiles, interprets, and forecasts economic and demographic data for the Denver metropolitan area and performs in-depth research on issues and proposed developments impacting the region.
A division of ZB, N.A. (NASDAQ:ZION), Vectra serves clients through 39 convenient bank locations across the Rocky Mountain region from Front Range urban communities to the mountain resorts. The bank's website address is http://www.vectrabank.com. Member FDIC.