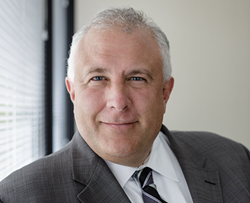 Reading, Pa (PRWEB) May 04, 2016
Anthony DeMarco has been named vice president of Institutional Advancement at Alvernia University, Reading, Pa. He will report to Alvernia President Thomas F. Flynn and will begin his role on June 1.
DeMarco's background includes more than two decades of achievement in a variety of sectors ranging from higher education to the airline industry. Most recently, he served as vice president of the Lancaster Barnstormers minor league baseball team as the organization's senior executive in charge of marketing and sales. He also directed community engagement efforts and played a critical role in attracting major sponsorships.
Prior to that, he was a major gifts officer for Franklin & Marshall College, Lancaster, Pa., where he posted an outstanding record of fundraising success on a number of important projects, working closely with then college President John Fry on major capital initiatives. DeMarco led strategic planning for comprehensive advancement programs and made significant contributions to the success of efforts such as the $16 million Harris Center for Business, Government & Public Policy and the Ken Gramas Sports Pavilion.
"After a national search with a very talented pool of applicants, it is very appealing to find our new chief advancement officer right in our backyard," said Flynn. "The diversity of Tony's success is a real strength as is his personable and engaging style.
"His work within the Lancaster community on behalf of the Barnstormers organization, where he developed relationships with major corporations and key individuals, is impressive and quite relevant to the focus of our fundraising efforts. His efforts at Franklin & Marshall in support of mission-critical priorities gives us great confidence in his abilities to lead our advancement division to the next level," said Flynn.
Earlier in his career, DeMarco spent 17 years directing customer service for United Airlines' Philadelphia operations. It was a role that allowed him to hone leadership and relationship management skills that have served him well as an advancement executive.
"I bring a very different perspective to matching the philanthropic interests of individuals and organizations with the needs of higher education institutions as a result of my background," said DeMarco who lives in Lancaster with his wife and three young children. "My family background and worldview closely align with Alvernia's inclusive Franciscan mission to be a place of opportunity for students of all backgrounds and to develop ethical leaders with moral courage.
"And I embrace the notion that a colleague of mine once so well articulated — that raising money for colleges and universities is 'God's Work.' I believe that is true and am inspired at the prospect of leading that charge for Alvernia."
Alvernia completed its most successful capital campaign, "Values & Vision," in 2014, raising nearly $32 million for the university. Current fundraising efforts are focused on preparing to build a Recreation, Wellness, and Health Sciences Complex and expanding college access and support for students from all backgrounds — especially through the Reading Collegiate Scholars Program.
ALVERNIA is a thriving university that empowers students through real-world learning to discover their passion for life, while providing the education to turn what they love into lifetimes of career success and personal fulfillment, helping them make the world a better place. Situated on a scenic 121-acre suburban campus in historic Berks County, Pa., the university of more than 3,000 students is conveniently located near Philadelphia (60 miles) and within an easy drive of New York, Baltimore and Washington, D.C.