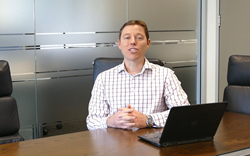 We are very proud to team up with Profile Booster.
Sydney, Australia (PRWEB) May 04, 2016
Under the agreement, TRADING CENTRAL's clients will have access to Profile Booster's digital and content marketing services.
"We are very proud to team up with Profile Booster. Thanks to their vast experience and cutting edge marketing techniques we will be in a position to deliver superior ROI to sophisticated Australian clients," said Julien Heiderscheid, Global Sales Director at TRADING CENTRAL.
"We (Profile Booster) are well-positioned to help existing TRADING CENTRAL brokers to communicate more strategically with their client base to help grow trading volumes," said Ashley Jessen, co-founder and chief executive at Profile Booster.
TRADING CENTRAL provides a wide array of market research, technical analysis and financial information to brokers.
However, some brokers are only using a small fraction of the available information and capabilities of the TRADING CENTRAL offerings.
"We provide a rich depository of market information that can help retail traders with their daily trading routine. But what we're finding out is that many traders and brokers have not fully explored what is available to them," said Heiderscheid.
"And this is where we need Profile Booster to come in and help brokers to maximize and get the full benefits of our offerings."
Profile Booster, which specializes in digital and content marketing for the financial services industry, will be able to provide training materials, video tutorials and other support services to retail brokers.
"Many brokers provide the TRADING CENTRAL analysis, MT4 add-ons and daily emails. But some are failing to help clients understand how to integrate this into their daily trading routine," Jessen said.
"We help bridge the gap and make it easy for clients to make the most of the more than 2,000 pieces of analysis the TRADING CENTRAL team provides on a daily basis."
With a strong focus on the financial services sector as its niche market, Profile Booster's core services include:

Content marketing – copy writing, press releases, SEO content, newsletters and video
Lead generation – development of lead generation assets to boost sales, conversion, retention and client engagement
Market automation strategies
Social media strategies – develop and maintain corporate strategies for social media engagement through Twitter, LinkedIn, Facebook and other channels
About TRADING CENTRAL
The TRADING CENTRAL Group is a leading provider of investment research and financial market commentary, operating in New York, London, Paris, Hong Kong and Ottawa. Analyzing more than 800K instruments, the Group's solutions are available through multiple channels such as online broker websites, market data terminals, electronic trading platforms, mobile apps, financial portals and WebTV channels. The Group's TRADING CENTRAL and RECOGNIA brands are global benchmarks for technical analysis and quantitative research providing dynamic and actionable decision support and trade ideas to millions of professional as well as retail investors.
About Profile Booster
As specialists in creating and promoting authority and content for financial services companies, Profile Booster develop and implement Integrated Marketing Strategies with focus on authoritative and credible contents.
Our strategy is based on time-tested and well-proven systems that have delivered high quality results for many Australian and international CFD and FX providers.
Our team have a depth of experience when it comes to financial services, having been involved and authored 4 books and are driven to help you with your corporate communications and digital marketing goals.