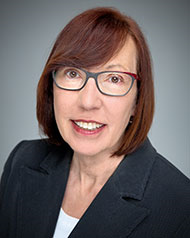 Madison, WI (PRWEB) July 27, 2016
Deltanoid Pharmaceuticals, Inc. today announced the appointment of Loreen Mershimer as its new Chief Executive Officer, who joined the Deltanoid Board of Directors in July of 2014. Co-founder Hector F DeLuca, PhD, MD, DSC will continue as Chairman of the Board of Directors and assume the responsibilities of President and Chief Operating Officer. Co-founder Margaret Clagett-Dame, PhD will continue in her role as Executive Vice President.
"I am proud of the accomplishments of Deltanoid in developing our lead compound through phase 2 and in positioning two other compounds for phase 2 clinical trials," said Dr. DeLuca. "As we now advance our lead program, DP001 for the treatment of secondary hyperparathyroidism (SHPT) to phase 3 clinical development and ultimately commercialization, I am pleased that Loreen will become the new CEO replacing Doug Jermasek who has accepted a position at Keryx Pharmaceuticals. Loreen brings a track record of success in the renal space. Her wealth of business experience will be a perfect complement to the scientific expertise of Deltanoid's founding team."
"It is an exciting time to be joining Deltanoid as we initiate the final stage of clinical development of DP001 and prepare for the launch of this uniquely differentiated product with its best-in-class profile," said Ms. Mershimer. "I look forward to executing on the current strategies, as well as identifying new opportunities to further build value for Deltanoid."
Ms. Mershimer has over 30 years of pharmaceutical industry experience. She has served as an Independent Management Consultant, and is a retired Corporate Vice President, Abbott Laboratories. Loreen Mershimer is a proven leader in the hospital, pharmaceutical and international markets of Abbott. In her previous roles as VP Integrated Healthcare Marketing & Policy, VP Hospital Pharmaceuticals and VP Hospital Business Sector, she was responsible for leading dramatic and consistent growth across multiple businesses. During her tenure she lead businesses through times of transition and drove excellence across commercial, manufacturing and R&D platforms. Ms. Mershimer also represented Abbott by serving on the Board of Kidney Care Partners and was responsible for the very successful introduction of Zemplar® in the treatment of secondary hyperparathyroidism and development of drugs in the Renal business for Abbott. Ms. Mershimer has a B.A. in Economics from Northwestern University and an M.B.A. from Northwestern University, Kellogg Graduate School of Management.
About Deltanoid Pharmaceuticals, Inc
Founded out of the biochemistry lab of Hector F. DeLuca at the University of Wisconsin—Madison, Deltanoid Pharmaceuticals, Inc. is a clinical stage biopharmaceutical company with a vision focused on unlocking the power of the vitamin D receptor (VDR) to transform the health outcomes of patients with diseases of the kidney, bone, and skin. For more information about Deltanoid, please visit http://www.deltanoid.com.
© 2016 Deltanoid Pharmaceuticals, Inc. All Rights Reserved.
Media Contact
Linda Leikness
email: leikness(at)deltanoid(dot)com
phone: +1 (608) 238-7710