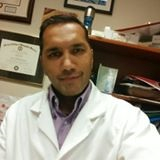 Concussion Recovery
Woodstock, IL (PRWEB) January 01, 2016
Amarish Dave, neurologist at Mercy Health System in Woodstock, IL: According to the U.S. Centers for Disease Control and Prevention, 3.8 million sports concussions occur each year and 5 to10 percent of athletes will experience a concussion in any given sport season. And football is at the top of the list, accounting for 75 percent of those injuries.
Joe Delamiellure, NFL Hall of Famer was diagnosed with Chronic Traumatic Encephalopathy (CTE) in 2013 as a result of innumerable concussions that he suffered while playing as an offensive lineman for the Buffalo Bills. CTE results in a number of chronic progressive symptoms related to brain degeneration, including memory loss, mood disorders, anxiety and headaches. However, for Delamiellure, brain health has steadily progressed. In addition to other treatment therapies, he has experienced remarkable improvement in many symptoms with the volunteer help of Dr. Davè. After a review of Joe Delamiellure's medical history, Dr. Davè put him on a targeted nutritional program to push his brain to utilize alternate fuel sources for energy and also optimize the areas of his brain that are functioning properly.
"My anxiety level has diminished. I can concentrate better and my mood has improved," said Delamiellure. "I feel better, have more energy, and I truly believe Dr. Davè's nutritional advice, has improved my overall well being. I am very grateful."
Dr. Davè has implemented a similarly new nutritional neurology program on non-athletes suffering from concussions with the theme that food is medicine. In fact, since 2013, Dr. Davè has taken the same approach with dozens of other patients, all who have seen memory and energy improvements including a 15 to 50 pound weight loss.
"Joe's improvement has been remarkable, and the best thing is it's safe, inexpensive, and improves his quality of life," said Dr. Davè.
Amarish Dave is a neurologist at Mercy Woodstock Medical Center, 815-337-7100, in Illinois.