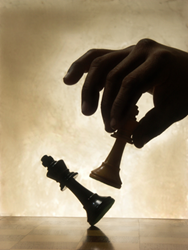 shop owners must use methods designed to get large amounts of potential customers onto their offerings
Houston, Texas (PRWEB) April 14, 2016
Impulse By Engine launches new program as Etsy marketing strategy for online stores and shops. IBE limits the number of initial participants receiving this discounted program. Store owners are on-boarded on a "first come, first serve" basis. See here: http://bit.ly/1Vi0PCk
Online store owners gain a new, low cost way to promote their stores, getting millions of eyeballs on their products, presenting an Etsy marketing strategy that seeks to be affordable to the average store owner.
IBE seeks to solve the problem of low store traffic by introducing innovation and gamification into the retail industry as a means of increasing traffic.
Built on the premise that more in-store traffic increases sells opportunities, an impulse buy engine was built with a focus on being a low costs means of flooding online stores with potential customers. These customers have online money accounts and will spend the money online 90% of the time.
3rd party hosting providers like Etsy, icraftgifts, madeitmyself, artfire, silkfair, bonanza and others have made store setup easy. However, store owners often need to drive more traffic to their stores in order to sell more products.
Caught between the situation of not making enough sells due to minimal to no advertising and not advertising because one is not making enough sells to afford it, most store owners find themselves limited in their ability to stand out and grow sells.
The Impulse Buy Engine seeks to make that endeavor easier and more accessible for stores with small budgets.
"The Impulse Buy Engine steers traffic by adhering to the old fishing analogy of 'you have to catch them before you can skin them. By that, I mean, shop owners must use methods designed to get large amounts of potential customers onto their offerings, as most of the stores are visually based. The customer doesn't know they want it until they see it. It's a numbers game." says Andre Roberson founder of the Impulse Buy Engine™ concept.
The impulse buy engine allows store owners to play a simple game with potential customers. The game lures customers into participating stores and causes them to pay attention to everything offered, drastically reducing the cost of advertising and promotion while enhancing the opportunity to sell.
The impulse buy engine attracts users and directs them to online stores for less than the cost of a daily cup of coffee. That's a checkmate move for small underfunded store owners, says Andre Roberson.
Listing one store or multiple stores and websites is the same price.
Interested store owners are encouraged to visit the IBE site to learn more: http://bit.ly/1Vi0PCk