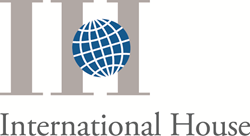 This election reflects what's happening in many countries right now: People more and more only care about themselves and are not empathetic.
NEW YORK, NY (PRWEB) November 02, 2016
According to a new survey released today by International House in New York City, 74 percent of a global student community living in the United States believe the 2016 presidential election cycle has changed the way the world views the U.S. and 81 percent believe Hillary Clinton is the best choice for president of the United States.
Despite the many controversies surrounding both major party candidates, 71 percent said Hillary Clinton's character is superior to Donald Trump's, with 15 percent finding their characters to be about equal.
The survey was conducted as part of the I-House Votes! initiative sponsored by International House, a residential community of nearly 700 graduate students and interns from 100 countries worldwide. Survey respondents represent 59 countries, including the United States, India, China, Mexico, Russia, and much of the European Union. Additionally, 81 percent of respondents were between 21-29 years of age and 57 percent were women.
I-House residents ranked immigration policy (65 percent), terrorism and foreign policy (63 percent), and the environment (62 percent) as the top three global issues most important to them. However, they did not feel the candidates provided sufficient insight into these issues during any of the presidential debates.
Despite these concerns, nearly half (47 percent) said the outcome of the election would not influence their decision on whether to stay in the U.S. once they complete their current academic program, fellowship, or internship. However, nearly the same amount (51 percent) believed the election outcome would impact their ability to find a job.
"The resident community at International House represents a microcosm of the actual global community and reminds us that this election will have an enormous impact on all of us, not just those of us who are U.S. citizens," explained Calvin Sims, President and CEO of International House. "I-House Votes! is just one of the many ways our community of millennials is taking steps to not only voice opinions but lead conversations that are based in respect and empathy for people of all backgrounds. This is something we are very proud of."
In addition to the election survey, residents have participated in presidential debate viewing events and round table discussions. On Thursday, November 3, 2016, a Resident Town Hall will be held at I-House to discuss the results of the survey, as well as provide an open forum to further explore issues that matter most to the resident community.
Survey Methodology
The findings reported in this release are from a survey conducted by International House in New York City. The online survey was distributed to 679 current residents of I-House on Tuesday, October 25, 2016, and closed on Wednesday, October 26, 2016. The margin of error for the survey is plus or minus 5 percentage points. 300 residents participated in the survey, with 57 percent of the respondents being female and 43 percent being male. This sample accurately reflects the current I-House population in terms of male/female ratio (53 percent female and 47 percent male) and average age (27) of the actual resident community. The statistical approach utilized cross-tabulating and filtering of collected data, causation and correlation analysis, and regression analysis. A summary of the full survey results is available on request. Email kadams(at)pitchpublicrelations(dot)com.
About International House
Founded by the Rockefeller and Dodge families in 1924, International House is a non-profit programmatic and residential center dedicated to fostering the next generation of global leaders. Each year, I-House serves as home to 700 carefully selected graduate students and young professionals from 100 countries, representing more than 70 leading universities, businesses, and cultural, non-profit, and government institutions. We provide unrivaled opportunities for residents to learn and thrive through daily interaction in a culturally, politically, and economically diverse community and through programs designed to encourage diversity of thought and experience. I-House is the destination of choice for the best and the brightest of the millennial generation who seek the skills necessary to navigate and lead the conversations that will shape our world. Our global network of more than 65,000 alumni include Nobel Prize-winners, heads of state, award-winning artists, and CEOs. Learn more at http://www.ihouse-nyc.org.