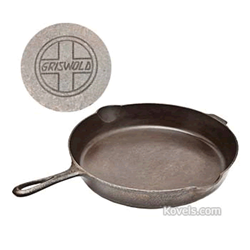 Cleveland, OH (PRWEB) October 13, 2016
Collectors often ask us about the best way to clean and care for collectibles. It's the 21st century, and products and conveniences like the dishwasher can "super clean." But for 18th, 19th and 20th century treasures that are loved and used, a dishwasher can be too harsh and most often the answer is "the old-fashioned way." Here are 10 antique and vintage collectibles that should be washed by hand instead of in a dishwasher.
1. Vintage plastic. Plastic objects of all types are being collected. Collectors love colorful retro Melamine dinnerware that was popular in the 1950s and '60s. But Melamine should be washed in mild soapy water so the patterns don't fade and the resin doesn't deteriorate. Same with vintage plastic toys. There is also a concern that the dishes could be unsafe for serving food if the chemicals used to make them are exposed to heat.
2. Wood. Rustic woodenware like bowls, boards, trenchers and trays are trendy and expensive and it might be tempting to give them a go in a dishwasher to clean them and remove stains. But the rustic condition and signs of age and use are what give them their character and value. A long soak in water plus heat can make them warp, split, become brittle and lose their finish. Rinse them gently and dry them right away. Same with wooden spoons. Watch out for added oil, varnish or paint that can be damaged.
3. Vintage decorated glassware. Sets of highball and old fashioned cocktail glasses from 1960 to about 1980 that have silver or gold decoration are hot items at shops and shows. But detergents and heat can cause old glass to crack and the decoration to deteriorate. When the silver decoration turns black, discard the glasses. The black is a form of lead.
4. Crazed china. Crazing looks like very fine hairline cracks on the surface of glazed dinnerware. It can develop as moisture gets into the clay and it expands, breaking the glazed surface. Chunks may fall off. Old dinnerware may have been lead-glazed (before anyone knew it was toxic) and crazing can leach that lead into food. And webs of crazing can also harbor bacteria. Dishwashers make crazing worse with repeated heating and cooling. Retire crazed dishes and admire them on a shelf.
5. Cast iron pots. A well-seasoned cast iron pan or pot is a pleasure to use. The fastest way to ruin it is to put it in a dishwasher which strips off the seasoning and leads to rust. Don't wash, just wipe it out carefully with a paper towel.
Visit Kovels.com to learn about 5 additional collectibles you shouldn't put in the dishwasher.
Terry Kovel is America's foremost authority on antiques and collectibles. She is the well-known columnist and author of more than 100 books on antiques and collecting. With her daughter, Kim Kovel, she co-authors the best-selling annual Kovels' Antiques and Collectibles Price Guide. The 2017 edition is now available at Kovelsonlinestore.com and local bookstores. They will discuss antiques and collectibles topics with accredited media. Photographs are available. Contact pr(at)kovels(dot)com.
About Kovels.com
Kovels.com, created by Terry Kovel and Kim Kovel, provides collectors and researchers with up-to-date and accurate information on antiques and collectibles. The company was founded in 1953 by Terry Kovel and her late husband, Ralph. Since then, the Kovels have written some of America's most popular books and articles about antiques, including the best-selling Kovels' Antiques and Collectibles Price Guide 2017. The website, Kovels.com, online since 1998, offers more than a million free prices, and includes a free weekly email, "Kovels Komments." It gives readers a bird's-eye view of the market through the latest news, auction reports, a Marks Dictionary, readers' questions and answers and much more.