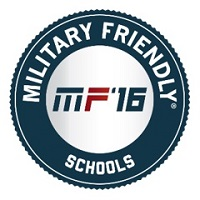 Said Daniel Nichols, of Victory Media and Navy Reserve veteran,"We're thrilled to have a large university system, representing over 3,000 student veterans, demonstrate their commitment to military students by earning the Military Friendly® designation."
Pittsburgh, PA (PRWEB) February 23, 2016
Victory Media, the leader in connecting the military and civilian worlds, and publisher of G.I. Jobs®, STEM JobsSM and Military Spouse, announced today that the City University of New York (CUNY) is the first university system of undergraduate colleges to be designated as Military Friendly® for 2016. Now in its seventh year, the original, premier Military Friendly® Schools designation provides service members and their families with transparent, data-driven ratings about post-military education and career opportunities.
Seventeen CUNY colleges earned the 2016 Military Friendly® School title by completing a survey of over 100 questions covering ten categories, including military support on campus, graduation and employment outcomes, and military spouse policies. Survey responses were scored against benchmarks across these key indicators of success. Military Friendly® survey data was independently tested by EY (Ernst & Young) based upon the weightings and methodology established by Victory Media with guidance from an independent Advisory Council of higher education and recruiting professionals.
The 17 CUNY Military Friendly® campuses are: Baruch College, Borough of Manhattan Community College, Bronx Community College, Brooklyn College, College of Staten Island, Hostos Community College, Hunter College, Kingsborough Community College, LaGuardia Community College, Lehman College, Medgar Evers College, New York City College of Technology, Queens College, Queensborough Community College, School of Professional Studies, The City College of New York, and York College.
The Military Friendly® Schools designation is awarded to the top colleges, universities, community colleges and trade schools in the country that are doing the most to embrace and ensure the success of military students while in the classroom and after graduation. The methodology used for making the Military Friendly® Schools list has changed the student veteran landscape to one much more transparent, and has played a significant role over the past seven years in capturing and advancing best practices to support military students.
"I'm very pleased that the number of 'Military Friendly' campuses at CUNY has expanded from seven last year to seventeen this year," said Chancellor James B. Milliken. "CUNY colleges are providing these deserving men and women with the education and skills they need to pursue careers. We are proud to help our veterans realize their goals. I want to extend congratulations and appreciation to the CUNY college presidents, faculty and staff who have made serving the educational needs of veterans a priority."
"Military Friendly® Schools have exceptionally strong programs for transitioning service members and spouses," added Daniel Nichols, Chief Product Officer of Victory Media and 17-year Navy Reserve veteran. "We're thrilled to have a large university system, representing over 3,000 student veterans, demonstrate their commitment to military students by taking the survey and earning the Military Friendly® School award."
For more information about CUNY's military programs, visit http://www2.cuny.edu/admissions/undergraduate/explore/veterans/. For more about the Military Friendly® Schools survey and ratings program, as well as the list of participating CUNY colleges, visit https://militaryfriendly.com.
About Military Friendly® Schools:
The Military Friendly® Schools designation process includes extensive research and a data-driven survey of thousands of schools nationwide approved for Post-9/11 GI Bill funding. The school survey, methodology, criteria and weightings are developed with the assistance of an independent Advisory Board comprised of educators and HR, diversity and recruitment professionals from schools across the country. The survey is administered for free and open to all post-secondary schools who wish to participate. Criteria for consideration can be found on our website, https://www.militaryfriendly.com.
About The City University of New York:
The City University of New York is the nation's leading urban public university. Founded in New York City in 1847, the University comprises 24 institutions: 11 senior colleges, seven community colleges, the William E. Macaulay Honors College at CUNY, the CUNY Graduate School and University Center, the CUNY Graduate School of Journalism, the CUNY School of Law, the CUNY School of Professional Studies and the CUNY School of Public Health. The University serves more than 275,000 degree-credit students and 218,083 adult, continuing and professional education students. College Now, the University's academic enrichment program, is offered at CUNY campuses and more than 300 high schools throughout the five boroughs of New York City. The University offers online baccalaureate and master's degrees through the School of Professional Studies and an individualized baccalaureate through the CUNY Baccalaureate Degree. Nearly 3 million unique visitors and 10 million page views are served each month via http://www.cuny.edu, the University's website.
About Victory Media:
Based in Pittsburgh, Victory Media is a service-disabled, veteran-owned small business that connects classrooms to careers for the nation's next generation of professionals. Our data-driven ratings are published in G.I. Jobs®, Military Spouse, Vetrepreneur® and STEM JobsSM media, and featured in national media including USA Today, Wall Street Journal, FORTUNE, Bloomberg, NBC, ABC, CBS, CNN, CNBC, Fox News and others. Learn more about our Media, Training and Ratings solutions at victorymedia.com, and follow us on LinkedIn, Facebook, Twitter, and YouTube.
For further press information or to arrange interviews, contact:
Barbara Pflughaupt of BP Media Relations, LLC at 212-707-8181