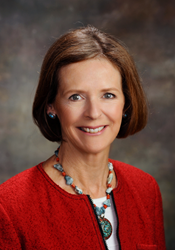 Winning two ASID awards and appearing on the cover and as a feature article in New Hampshire Home Magazine was great exposure for everyone's efforts. It was an incredible journey for all involved!
Lincoln, New Hampshire (PRWEB) March 23, 2016
CRT Interiors recently received two Excellence in Design Awards presented by the New England Chapter of the American Society of Interior Designers (ASID). Under the direction of Principal Interior Designer, Randy Trainor, C. Randolph Trainor Interiors was acknowledged for its work on a three-story, 7,535-square-foot, custom-designed Timberpeg vacation ski home located in the White Mountain's at Loon ski area's South Peak base. The home was also highlighted as a feature article on the cover of the January/February 2016 issue of New Hampshire Home Magazine, "A Retreat for Skiers by Skiers,"
Collaboration was essential on this project, and from the family's love of skiing to the skiing ties that connected the entire team, the home is all about the sport. All team members are based in the North Country and are avid skiers. Interior designer Randy Trainor of C. Randolph Trainor Interiors has taught skiing and racing all over the world. The architect was skier Tom Samyn of Samyn-D'Elia Architects in Ashland; builder Shad Lawton of The Lawton Company in Littleton is both a skier and former racing coach; and Mitch Greaves of Littleton Millwork, Inc. in Littleton is a skier as well.
The site was selected for its views of the North Country terrain, and its ski-in, ski-out potential, as its property line borders the ski area. The home's exterior is made from Douglas fir and the steeply pitched roof gives it an almost storybook appearance. Entrance to the home is on the ground level via the mudroom. A circular tower showcasing a spiral staircase leads to the home's second and main floor as well as to the third floor where a covered bridge allows for ski-in/ski-out access.
Winter sports accouterments became the basis of the furniture design and overall home décor theme. "The design is bold, with subtle and refined finishes and furnishings that evoke the sophistication of ski resorts in Colorado and the warmth of Austrian chalets," notes interior designer Randy Trainor.
The house is built for après-ski and comprises 5 bedrooms and 5 ½ bathrooms. The main living room features a beautiful two story granite chimney and offers a wet bar. The lower level entertainment room has a wet bar, a Blatt pool table, 2 TV's and a stone fireplace. Throughout the home, an all wood interior was made interesting by the use of various finishes - lighter walls, warmer-toned beams and cabinetry, and dark cherry floors. Trainor traveled to Canada several times to select the granite for the kitchen countertops and backsplash, and to Vail, Colorado in search of accessories. Soaring spaces and numerous windows are constant reminders of the mountainous location, and attention to detail in the interior architecture and design provides plenty of interest within.
The ASID awards presented to Trainor were a first place award in the Public Space category and a second place award in the Multiple Spaces category. The first place award was for the 29' x 24' game room. Despite its grand size, it is sophisticated and accommodating offering a cozy and welcoming atmosphere. It features an 8' pool table and nearby pub table with stools, bar area, large-scale, yet refined furnishings and detailed references to skiing and winter sports including the base of bar stools designed to resemble ski pole baskets, pub table legs resembling skis, and antique sleds over the fireplace.
The second place award highlighted the ski home's great room, kitchen, and powder room. The great room is organized to accommodate numerous functions – dining, conversation area, TV viewing, and a wet bar with pub table and bar stools. Details feature French mattresses as window seat cushions and Antler Candelabra custom-sized for a 122" dining table.
Randy Trainor has taught ski racing all over the world. "It was that background that served as the guide for the interior design of this home," notes Trainor. A "high-country" appeal was achieved through the juxtaposition of wood and custom metal work, primarily fabricated by the Salt Lake City-based Hammerton company. "The living room chandelier was so large that it had to be shipped to the jobsite and placed in the living room before the exterior walls went up" says Trainor. "The chandelier lived in its crate for over a year while the home took shape around it."
Balance and proportion were key design elements. "Furnishings had to be large and bold enough in scale to stand up to the proportion of the soaring spaces, yet there needed to be plenty of space to move around," says Trainor. Texture was incorporated to add visual interest and warmth to the home.
Appearing on the cover and as a feature article in the January/February 2016 issue of New Hampshire Home Magazine was great exposure for everyone's efforts. "It was an incredible journey for all involved!" says Trainor.
About C. Randolph Trainor Interiors
http://www.crtinteriors.com
Randy Trainor, owner of C. Randolph Trainor Interiors, is an award-winning interior designer who has been helping clients nationwide for over 25 years. With offices in Franconia and Portsmouth, New Hampshire, her work has been featured in hard cover interior design books as well as a variety of periodicals, and she is a regular contributor to the Home & Garden supplement of New Hampshire Seacoast Newspapers. She is a featured designer in the Perspectives column of the January February 2016 issue of New England Home magazine. Randy is an Allied Member of the American Society of Interior Designers and holds the GREENleader certification from the Sustainable Furnishings Council.
Randy has a B.A. in Art History, with a concentration in Architectural History. She has taught numerous classes to other design professionals, including a course delineating the process of working with a design team of architect, builder and interior designer to take a project from the blueprint stage through to completion. She is also a popular lecturer. Several times a year, she delivers talks on topics as varied as current design trends, or how to incorporate sustainable design into one's home decor.
About AMERICAN SOCIETY OF INTERIOR DESIGNERS (ASID)
The American Society of Interior Designers (ASID) is a community of people – designers, industry representatives, educators and students – committed to interior design. Through education, knowledge sharing, advocacy, community building and outreach, ASID strives to advance the interior design profession, and in the process, to demonstrate and celebrate the power of design to positively change people's lives.
About New Hampshire Home Magazine
New Hampshire Home Magazine features work by talented NH architects, NH interior designers, NH landscape architects, NH garden designers, NH artists and NH craftsmen whose special touches make New Hampshire homes unique places in which to live. Projects featured in New Hampshire Home Magazine inspire homeowners who are redesigning or creating new spaces, either inside or outside the home. These stories shed light on renovation, restoration and new construction processes, and provide readers with information about the latest trends in design and decoration for home and garden.
Samyn-D'Elia Architects 
(603) 968-7133
http://www.sdarchitects.com
The Lawton Company 
(603) 444-0900
http://www.thelawtoncompany.com
Timberpeg  
(800) 636-2424
http://www.timberpeg.com
Hammerton 
(801) 994-7628
http://www.hammerton.com
Littleton Millwork Inc.  
(603) 444-2677
http://www.littletonmillwork.com
McGowan Fine Art 
(603) 225-2515
http://www.mcgowanfineart.com