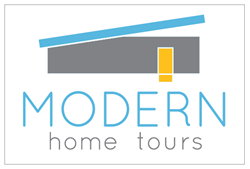 Participating homes in the 2016 Silicon Valley Modern Home Tour will be open for viewing from 11:00 am – 5:00 pm on Saturday, May 14, in and around the Silicon Valley. All are invited to attend.
Silicon Valley, CA (PRWEB) April 22, 2016
Modern Home Tours returns to Silicon Valley on Saturday, May 14th, 2016. The self-guided tour features a collection of modern residencies that exemplify modern living in the Silicon Valley area. For residential architects, this is a rare opportunity to show off their work to the public. For tour-goers, this is a rare chance to see inside-and-out of these individual works of art, talk to the homeowners that live there, and meet the architects behind the designs.
Homes confirmed and accepted to the Silicon Valley Modern Home Tour include:

Visit the recently finished I/O House in Palo Alto, designed by LNAI | Architecture. Built amid a backdrop of soaring redwoods, I/O house pulls natural light and landscape deep within the home to form a quiet and modern respite in the heart of Silicon Valley. The Build-It-Green GreenPoint Rated home features outdoor gardens interwoven with interior spaces, a high-albedo roof, open floorplan, a floating staircase, water-efficient plumbing fixtures and landscaping, and large-format windows and doors for plenty of natural daylighting and passive ventilation.
In downtown Palo Alto, visit one of three residential condominiums that epitomize the meanings of modern, urban, sustainable, and unique. Designed by Joseph Bellomo Architects, each unit features floor to ceiling glass, Miele appliances, 3 Form countertops, concrete floors, hydronic heating and cooling, and rooftop gardens. The building is around the corner from the Caltrain and the Alma High Street parking structure, also designed by Joseph Bellomo Architects!
A third home in Palo Alto is an Eichler house with great bones completely updated by Design for Living to capitalize and expand on the existing open plan and natural daylighting. The main living space features white oak and laminate cabinets made by Henrybuilt, honed slate and Caesarstone countertops, and porcelain tile floor set in a random pattern. The porcelain tile floor continues into the rest of the house, including the bathrooms which also have Heath wall tile and custom zebra wood vanity cabinets.
Out in Saratoga, visit a passive solar home designed by Srusti Architects that promotes a healthy indoor environment, with minimal impact to natural resources. The "Grid Neutral" home (zero electric bill), with a live green roof is built with 100% FSC certified or reclaimed wood and many recycled and renewable products, water efficient fixtures and irrigation systems, is awarded "LEED Homes" Gold level certification, due to its low environmental footprint.
Participating homes in the 2016 Silicon Valley Modern Home Tour will be open for viewing from 11:00 am – 5:00 pm on Saturday, May 14, in and around the Silicon Valley. All are invited to attend. Tickets are $35 in advance online; $40 on the day of the tour. For more information on the participating homes and to buy tickets, visit: http://modernhometours.com/event/2016-silicon-valley-modern-home-tour/
About Modern Home Tours, LLC: Based in Austin, Texas, Modern Home Tours, LLC was founded by James Leasure in 2010 to introduce modern architecture and modern living to people throughout the world. Through fun and informative tours in dozens of cities across North America, the group invites people into some of the most exciting examples of modern architecture and design that can be found. With carefully selected architects, neighborhoods and living spaces, a Modern Home Tour is unlike anything you've ever seen. Not only will you learn about the very latest in home design while on our tours, but you might even get an idea or two for your next home project!