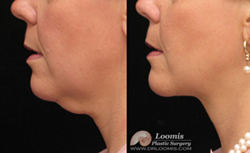 The average result, Dr. Loomis reminds them, not the showcase, is what they are most likely to achieve.
(PRWEB) February 25, 2016
New York plastic surgeon, Dr. Mario Loomis, offers patients five questions to ask themselves in preparation for an appointment with a plastic surgeon for a nonsurgical facelift. Every month, it seems, another innovation is introduced in plastic surgery such as liquid facelifts, mini facelifts, nonsurgical fat removal and skin tightening. For a potential patient considering facial rejuvenation, it can be a daunting task to discern which is best for them. Dr. Loomis says that answering these five questions can help patients and their doctors choose the right path.
First, he asks them what bothers them most, and has them identify their top two concerns. Then, as with all the five questions, he tells them to write them down on paper.
Second, he asks them what they hope to achieve, honestly. This, he says, is the most important of the five questions. If they can show their goal in the mirror by pushing, lifting or pulling, he tells them to do so. Then he asks them what percentage of that goal would still make them happy? 80%, 50%, 30%? He tells them to estimate those percentages in the mirror. Then, focusing on the lowest percentage that would make them happy, he tells them to have a friend photograph it.
Third, he asks them how much downtime they could comfortably accept, since everything has the potential for some downtime: any treatment that introduces energy into the body can cause swelling, and any injection can cause bruising.
Fourth, he asks them what risk they are willing to accept. Everything in life involves risk, he explains, but there are gradations of risk. If they wish to avoid the increased risks of general anesthesia, for example, then they should limit the options they consider to those with local or no anesthesia.
His final question is, who will they ask to treat them. He recommends the usual due diligence, checking a doctor's area and level of expertise through the American Board of Medical Specialties. He also says to look for extensive experience with surgical facial rejuvenation as well as nonsurgical. If the patient will be choosing between a nonsurgical facelift and a surgical one, their doctor should have experience with both to offer an informed choice. Then he says, see the doctor's results, reminding them that a before & after collection showcases best results. Ask to see average results as well, he suggests, and compare those to their goal from question #2. The average result, Dr. Loomis reminds them, not the showcase, is what they are most likely to achieve. They should show the photo from question #2 to the doctor, and ask how likely it is that they will have a similar result with the procedure they are considering.
Being totally honest with themselves and their surgeons ahead of time, Loomis says, gives the best chance for satisfaction all around. Dr. Loomis is available for interview upon request.