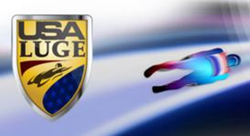 We are asking our fans and friends to jump onboard with Dlyte in support of our athletes and programs
Beverly Hills, Calif. (PRWEB) February 02, 2016
On February 16, 2016 USA Luge and Dlyte have set a goal to get 10,000 fans and supporters to purchase coffee from one of the three national coffee brands carried by Dlyte while simultaneously raising the funds to propel USA Luge's rise as a medal-winning force. The three national retail coffee brands offered by Dlyte are Starbucks, Caribou Coffee and Coffee Bean.
Dlyte is one of the nation's top gift card retailers and a sponsor of USA Luge. Unlike many state-sponsored athletic teams, USA Luge relies solely on private, entrepreneurial support from corporate sponsors and donors. Dlyte designed the Virtual Coffee Drink-Off campaign to allow every USA Luge supporter an opportunity to give through the Dlyte app and website. Beyond coffee, fans can also support USA Luge through routine monthly purchases of food, clothing, entertainment, travel, and other regular expenses. Each gift card purchase through Dlyte generates up to 30% per transaction in :Dlyte Points that are automatically donated to USA Luge.
Dlyte is also donating an extra $10 to celebrate each new member's first $25 Dlyte purchase as part of its ongoing commitment to USA Luge.
The Virtual Coffee Drink-Off campaign's kick-off goal is to raise $100,000 in a day for USA LUGE and then replicate this effort every month from coffee and other Dlyte gift card purchases.
"We are asking our fans and friends to jump onboard with Dlyte in support of our athletes and programs," said Gordy Sheer, USA Luge Director of Marketing and Sponsorship. "The program is free to use and offers substantial value to consumers and the team alike."
"There is nothing more exciting to us than helping these world-class USA Luge athletes to realize their dreams and achieve their gold medal dreams," said Barry Shore, Dlyte CEO. "Dlyte was formed with this purpose in mind: to create efforts like The Virtual Coffee Drink-Off to give to USA Luge at "no-extra-cost" to empower the dreams of world class athletes as they pursue their goals of medaling in in 2018"
###
USA Luge
Sandy Caligiore
518-523-2071 X 112
sandy(at)usaluge(dot)org
twitter.com/usa_luge
Dlyte.com
Maurice Gavin, CRO
Maurice(at)dlyte(dot)com
http://Dlyte.com
9301 Wilshire Blvd.
Suite 613,
Beverly HIlls, CA 90210
612-202-8049
Patrick Tuttle
VidzMedia
vidzmediainfo(at)gmail(dot)com
443-807-8383