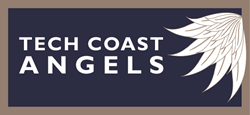 "While investing in great companies anywhere, regardless of location, is at the core of what we do, Southern California is our home and remains the heart of who we are." - Jeff Draa, Chairman, Tech Coast Angels
IRVINE, Calif. (PRWEB) August 29, 2017
Tech Coast Angels (TCA), one of the largest and most active angel networks in the world, today announced that PitchBook, an independent data provider specializing in venture capital, private equity and M&A, had analyzed the Southern California investment landscape, and listed the angel network as the top VC investor for all early-stage investments in the region.
In fact, the PitchBook data shows that TCA led the field against other angel networks and VC firms in all categories: number of investments in five years (46), the number of investments in the last six months (7), the number of investments in the last 12 months (12), and the number of investments in the last two years (26).
"This information reaffirms our historical performance and steadfast commitment to continue building and supporting a strong startup ecosystem in Southern California, where nearly all of our network's angel members live and work," said Jeff Draa, Chairman of Tech Coast Angels. "While investing in great companies anywhere, regardless of location, is at the core of what we do, Southern California is our home and remains the heart of who we are."
According to PitchBook, capital invested in young companies in Southern California is on an upswing since the beginning of 2015, with 988 VC deals completed in the region by 1,069 individual investors. For the report published in July 2017, see https://pitchbook.com/newsletter/the-8-most-active-vc-investors-in-southern-california
About Tech Coast Angels:
Tech Coast Angels (TCA) is one of the largest and most active angel investor networks in the nation, and a leading source of funding for seed-stage and early-stage companies across all industries in Southern California. TCA members are accredited investors who individually invest in startup companies, and as a group, TCA has invested up to $6M in a single company. The companies TCA invest in go through well-structured, transparent, and time efficient screening and due diligence. TCA members are themselves founders and executive level business leaders who have extensive knowledge in the investment process and world-class business practices. TCA members thus provide companies with more than just capital; they also contribute counsel, mentoring and access to an extensive network of investors, customers, strategic partners and management.
TCA is a catalyst in the growth of the thriving Southern California entrepreneurial ecosystem of innovation, funding mostly emerging technologies and life science companies. The most recent Halo Report rated TCA as #2 nationally in a number of funded deals. A recent analysis by CB Insights ranked TCA #1 out of 370 angel groups on "Network Centrality" and #5 overall in "Investor Mosaic." Since its founding in 1997, TCA has invested about $200 million in more than 345 companies and has helped attract more than $1.5 billion in additional capital/follow-on rounds, mostly from venture capital firms. For more information, please visit http://www.techcoastangels.com.
###