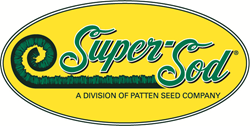 Building relationships and serving our customers are some of the satisfying business experiences we desire.
Atlanta, GA (PRWEB) January 26, 2017
At the beginning of 2017, Super-Sod received awards thanks to 2016's satisfied customers. The southeastern turfgrass company won "Best of Customer Service" on Houzz, a premiere online platform for home design and remodeling. Additionally, Atlanta-area Super-Sod stores were recognized as "Best Landscape Supply Company" by Atlanta Home Improvement magazine.
"Building relationships and serving our customers are some of the satisfying business experiences we desire," said Hillary Thompson, Super-Sod marketing director. "Receiving appreciation from them with these awards, from one of my favorite websites and local magazines, you can't top that."
Best of Houzz winners are recognized in three categories annually. The customer service category honors are determined by the number and quality of client reviews a professional received in 2016, along with other factors. A testament to Super-Sod's dedication to customer service, a "Best of Houzz 2017" badge will appear on Super-Sod's Houzz profile alongside their 2016 service badge. This badge will also help homeowners identify popular and top-rated home and garden professionals in their metro area on the Houzz website.
Atlanta Home Improvement's "Best of 2016" winners are nominated by readers and voted on via online ballot. Super-Sod received the "Best Landscape Supply Company" honor for the second consecutive year under the "Outdoor Living" section of the competition.
With four Atlanta area stores and a fifth opening this year, Super-Sod is positioned to quickly and conveniently provide sod to Metro Atlanta customers. Super-Sod attributes this award to employees in the Cartersville, Forest Park, Lawrenceville and Marietta stores. The Alpharetta store will welcome customers in spring 2017.
Super-Sod, a subsidiary of Patten Seed Company, is a family-run business that employs experts in turf and horticulture. Super-Sod continuously develops new garden products; fosters gardening and landscaping; and seeks improvement in farming practices, technology, environmental stewardship and employee knowledge. Along with turfgrass sod and seed, the company offers BigYellowBags of Soil3 organic compost for improving all soils from vegetable gardens to lawns. Visit Supersod.com to learn more.
Houzz is the leading platform for home remodeling and design, providing people with everything they need to improve their homes from start to finish – online or from a mobile device. With the largest residential design database in the world and a vibrant community empowered by technology, Houzz is the easiest way for people to find inspiration, get advice, buy products and hire the professionals they need to help turn their ideas into reality. Houzz and the Houzz logo are registered trademarks of Houzz Inc. worldwide. Follow Super-Sod on Houzz.
Atlanta Home Improvement magazine is Atlanta's comprehensive and trusted monthly resource for remodeling, landscaping, design and home maintenance. Published since 2001, AHI distributes complimentary magazines at locations throughout Atlanta. AHI is a publication of Atlanta Best Media. For the digital issues and a complete list of "Best of 2016" winners, visit AtlantaHomeImprovement.com.