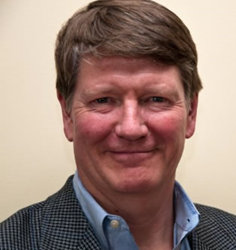 Houston, TX (PRWEB) January 04, 2017
Capstone Associated Services, Ltd. welcomes Steven Lonergan, CPCU to its team as Director of Business Development - Midwest. Lonergan brings over 30 years of insurance, reinsurance, and captive experience to Capstone.
Lonergan is based in the greater Minneapolis area, expanding Capstone's local presence into the Midwestern markets.
"We're excited to have Steven on board to assist clients on captive insurance / alternative risk planning opportunities," commented Capstone's CEO, Stewart A. Feldman. "Steven brings a wealth of captive insurance knowledge to our company, bolstering our talent pool. Capstone will continue to hire the industry's best professionals to spearhead our turnkey captive programs."
Lonergan holds the Chartered Property & Casualty Underwriter (CPCU) professional designation and is a licensed Minnesota agent for Property, Casualty, Life, & Health insurance.
Lonergan was the managing director of General Motor's captive, General International Ltd in Bermuda, and also has a strong background in Property and Casualty as well as Accident & Health reinsurance. He will be working to expand Capstone's reach in health related captives, an area we see as a significant growth opportunity as the regulatory landscape evolves in 2017.
"In just the last few weeks, we've seen the benefits of having Steven Lonergan on our team," commented Feldman. "His experience and knowledge of captive insurance planning have had a direct and positive impact on relationship-building and new-client onboarding. We look forward to Steven's contributions in the months and years to come."
In furtherance of Capstone's continued growth, Lonergan will concentrate on establishing new business relationships for the Company, connecting directly with mid-market business owners and their advisors.
Steven Lonergan holds a B.A. in Economics and Psychology from Macalester College.
About Capstone
Capstone Associated Services, Ltd. is among the most integrated and largest outsourced providers of captive insurance services for the middle market. In association with The Feldman Law Firm LLP (http://www.FeldLaw.com), Capstone administers property & casualty insurance companies that provide alternative risk financing services throughout the U.S. Now in its 19th year, Capstone provides turnkey services usually under a joint engagement with its affiliated law firm to manufacturers, distributors, and professional organizations.
Capstone's staff of insurance professionals includes Chartered Property & Casualty Underwriters, Associates in Risk Management, accountants and administrators, in addition to the affiliated The Feldman Law Firm LLP's tax, corporate, financing and regulatory lawyers, and outside CPAs, risk managers, property & casualty professionals, and actuaries.
Together, this team offers middle market companies the most comprehensive risk planning solution available. Today, captives are the premier risk management and risk-financing tool for qualified middle market companies.
To learn more about how alternative risk planning and captive insurance can protect your business from uninsured risks, please visit us at http://www.CapstoneAssociated.com or contact us at 800.500.3190.
NOTICE: To the extent this communication contains any statement of tax advice, such statement is not intended or written to be used, and cannot be used, by any person for the purpose of, or as the basis for, avoiding tax penalties that may be imposed by the Internal Revenue Service. Unless expressly stated otherwise in writing, this communication is not intended to be used, and cannot be used, for the purpose of promoting, marketing, or recommending to another party any matter addressed in this communication.