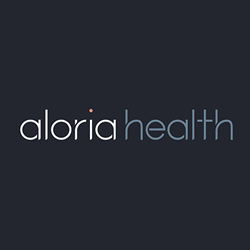 MILWAUKEE (PRWEB) January 03, 2017
Aloria Health, specializing in a re-imagined, client-oriented approach to the treatment of eating disorders, is thrilled to announce it has received accreditation in Behavioral Care from the Joint Commission. Aloria Health is also pleased to report that its Milwaukee treatment facility has received residential licensing through the state of Wisconsin. Recognition by the Joint Commission and acquiring residential licensing proves Aloria Health is your premiere facility for eating disorder care, whose staff has a deep passion for the care and treatment of its clients.
Starting in February 2017, Aloria Milwaukee will accept clients seeking residential care that will allow them to heal, create an individualized treatment plan, and continue toward a successful future. The Aloria Milwaukee facility can accommodate 25 male and female clients for residential services and will continue to offer intensive outpatient and day treatment programs.
"We are thrilled to be recognized by the Joint Commission," said Chief Operating Officer Melissa Rocchi. "Their decision to provide us with accreditation shows our tireless commitment to providing the best care for our clients since opening last May. Now, we are able to take that care a step further, by receiving licensing for residential care. Through both of these accomplishments, we can continue to empower people to get the treatment they deserve, return to their everyday lives and build promising futures."
Aloria Milwaukee offers clients in-network coverage through Cigna, as well as multi-plan options, and is currently working on building relationships with all other major networks. Because Aloria Milwaukee believes that a potential client's treatment and success is of utmost importance, the facility also accepts out-of- network insurance and will work with patients to create single-case agreements.
Aloria Milwaukee boasts a staff of experienced, innovative healthcare workers that is prepared to work with clients in whatever way necessary to ensure their ultimate success. As we move toward both residential and outpatient services, we are looking for more talented professionals to join our team. For more information visit the career page on our website http://www.aloriahealth.com
Located in Wisconsin, Aloria Milwaukee is a residential and outpatient treatment facility that provides care for people with food and body issues as well as a variety of eating disorders. Aloria Milwaukee specializes in providing a nurturing, encouraging environment where clients can confidently seek treatment and successfully complete a path toward personal revolution. We are committed to helping clients understand that success is more than treatment, that it's a life-long learning process. We welcome the opportunity to provide specialized plans of care that will take our clients from their initial assessment all the way through to self-actualization.
# # #
For more information on Aloria Health, or to schedule a visit, please visit our website, http://www.aloriahealth.com. Our knowledgeable staff looks forward to answering your questions. Email us at morethan(at)aloriahealth(dot)com, admissions(at)aloriahealth(dot)com or call (844) 801-9529. Aloria Health. More than a diagnosis. More than treatment.