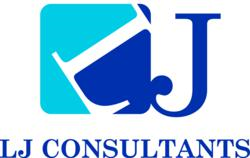 A successful DCAA recommendation is a outstanding milestone that will allow LJC continued future growth, ability to bid & win larger contracts, as well as become a prime government contractor." said Lisa James, CEO of LJ Consultants
Washington, DC (PRWEB) January 04, 2017
The Defense Contract Audit Agency (DCAA) performed a pre-award accounting system audit to determine whether the design of LJ Consultants accounting system is in compliance with Federal Acquisition Regulation (FAR) 53.209 and the Standard Form 1408, Pre-award Survey of Prospective Contractor Accounting System. DCAA determined that LJ Consultants accounting system is suitably designed in all material respects, for award of a prospective contract in accordance with the criteria contained in FAR 53.209-1(f). The process for review was flawless and DCAA made a prompt determination on December 28, 2016. LJ Consultants has been focused on achieving this goal for many years.
To learn more about LJ Consultants, visit http://www.ljconsults.com. Connect with LJ Consultants on Twitter and LinkedIn.
About LJ Consultants
Established in 2007, LJ Consultants is a dynamic 8a & 8m professional services firm with offices in Washington, DC and Boston. We specialize in immediate, short-term and long-term services in accounting, human services, strategic planning, program planning, analysis and evaluation services. Our mission is committed to providing superior personal service that is prompt and complete. We serve as a resource, advisor, and partner in achieving business strategies that contribute to the continued success of our clients.