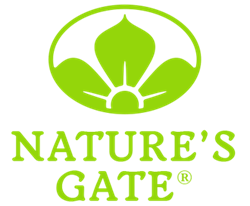 "There is a shift in the beauty market toward a higher demand for natural products."
LOS ANGELES, CA (PRWEB) January 03, 2017
Nature's Gate, a leader in the natural personal care industry today launched the company's first-ever natural Professional Hair Care Line through a national distribution partnership with Sally Beauty. Keeping the organization's eco-conscious consumers in mind, the new line promises salon professional performance with a premium blend of healthy efficacious ingredients, ultra hydrating moisturizers, and natural plant and fruit extracts to treat the toughest hair concerns. The new collection offers five professional shampoos and conditioners: Thick & Full, Anti-Frizz, Color Protect, Repair, and Calming.
Nature's Gate Professional Shampoos are formulated with superfood ingredients and premium botanicals to help provide superior conditioning properties, improve texture of hair, enhance shine and luster while making hair softer, smoother, and easier to manage. Nature's Gate Professional Conditioners are formulated with Abyssinian Oil, Quinoa Protein, Panthenol and Dimethicone to deeply condition, hydrate, smooth and increase shine and luster in hair.
Nature's Gate is one of the few natural professional brands distributed by Sally Beauty and offers Vegan, Paraben Free, Non GMO, Gluten Free, Soy Free, and Cruelty Free ingredients with no Sodium Lauryl/Laureth/Coco Sulfates, Phthalates, Butylene Glycol or Artificial colors.
"There is a shift in the beauty market toward a higher demand for natural products," says Nature's Gate Marketing Director, Terry Sarian. "We're very excited to partner with Sally Beauty to deliver premium products to both consumers and professionals, without compromise."
Sally Beauty is the world's largest retailer of professional beauty supplies, operating more than 2,800 stores worldwide and offering 7,000 professional quality products for hair, skin, and nails to both retail customers and salon professionals. The Nature's Gate collection of Professional Shampoos and Conditioners are now available to purchase at Sally Beauty stores or online at http://www.sallybeauty.com/.
About Nature's Gate
Nature's Gate is the leader in the natural personal care industry offering wholistic beauty products from hair to toes, economically-sound without sacrificing substance or quality. Founded in 1972 with a vision to create products containing only the freshest and cleanest ingredients from nature, two brothers from Venice, CA created the first Rainwater Herbal Shampoo using natural rainwater as the primary ingredient. Since the company's inception, Nature's Gate continues to be inspired by Mother Nature and is committed to creating a path to a better, greener brand while embodying the wholistic lifestyle. For more information, visit http://www.naturesgate.com.