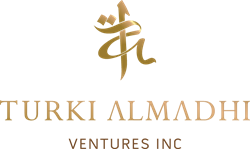 Each app has it's own niche market that we hope to attract.
New York, New York (PRWEB) January 04, 2017
Turki Almadhi Ventures Inc. is excited to announce new negotiation partnerships with 2 new tech startups. These startups focus on primarily the travel industry, but in very different capacities. One works as a gamification for travellers, that creates benefits for venders and clients alike. And the other is tailored to creating seamless VIP/Concierge experiences for travellers.
"Each app has it's own niche market that we hope to attract. Travelling is becoming more and more of a complication, but having these apps will enable travellers to streamline the process." Said Mr. Almadhi when asked why travel apps.
#TAVIteam travelled approximately 1,500,000+ airmiles in 2016, and anticipates to double that in 2017. Travel, and travel apps are where the industry is turning towards - apps that stand out and makes things simpler, especially in cities that are new, and unknown (although at this point that is getting quite difficult to encounter...)
These are the first startups in the travel sphere that Turki Almadhi Ventures Inc. have started negotiations with. Within the current portfolio - Expedia is the only specifically travel company that has been invested in. Of course, anyone who knows the TAVI history, also knows that we are heavily invested in Boeing as well.
Turki Almadhi Ventures Inc. is looking forward to securing these partnerships in the first quarter of 2017, and will be anxiously awaiting their launch into the public domain for use.
The Turki Almadhi Ventures Inc. fund is a privately funded corporation established in 2003 and that is based out of New York City. For media and press inquiries please contact Elle Jacobs directly at +1 646 783 0161 or through email at hello(at)turkialmadhi(dot)com.
Please visit the website at http://www.turkialmadhi.com