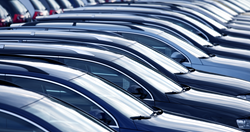 Automobile dealerships are very complex businesses with endless business risks and profit opportunities. – Kirk Kleckner
Bloomington, MN (PRWEB) January 03, 2017
Automobile industry expert Kirk Kleckner has launched a new website highlighting a unique blend of experience from automotive dealership business valuation, dealer succession and dealership operations. Kirk has C-Suite experience from several dealership industry organizations.
"Automobile dealerships are very complex businesses with endless business risks and profit opportunities." – Kirk Kleckner
The new website at http://www.kirkkleckner.com includes a section about Mr. Kleckner's education (MBA) and certifications which include his CPA, Accredited Senior Appraiser (ASA), and special CPA accreditations in business valuation (ABV), and certification in financial forensics (CFF).
KirkKleckner.com also includes further detail of Mr. Kleckner's authority and depth of experience as a former dealership group executive as well as his current expertise as an automotive dealership expert. The blog will be an excellent source for helpful news and information related to the automotive industry, dealership valuation, and succession planning.
Selling, valuing or purchasing an automobile dealership is full of challenges and opportunities that parties may be unaware of. It's critical to have an automotive expert with broad and deep industry knowledge and experience to bring these issues to light. Kirk's knowledge and experience along with polished communication skills can make complex matters understandable in the case of litigation as an expert witness.
The launch of the new website was designed to provide ease of navigation to access current dealership expert services available and a contact form making it easy to reach out and request an immediate response from Mr. Kleckner or his staff.